St. Andrew's Heritage Church Hall
St. Andrew's Presbyterian was built on land owned by Thomas Haney in 1878. It housed its congregation through the transition to the United Church in 1926 until it was finally outgrown in the middle 1950's. It was purchased by the municipality after being rescued by George Mussallem and was given over to the management of the Maple Ridge Historical Society. Located at 22279 116th Ave in Maple Ridge, the hall is intimate and charming and will hold events for up to 70 people or 50 at tables. It is perfect for small weddings, family parties, church gatherings, and meetings.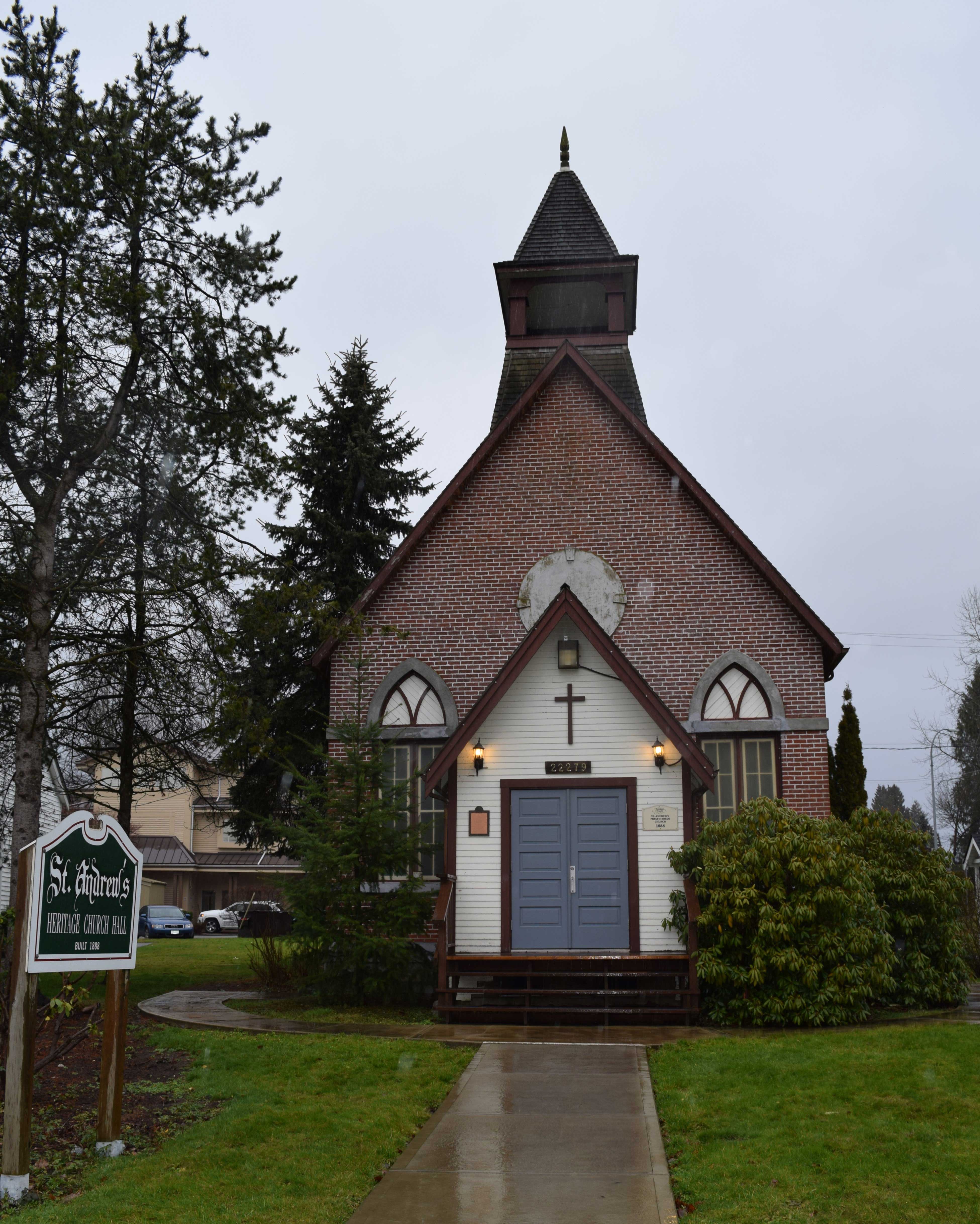 Exterior of St. Andrew's Heritage Church Hall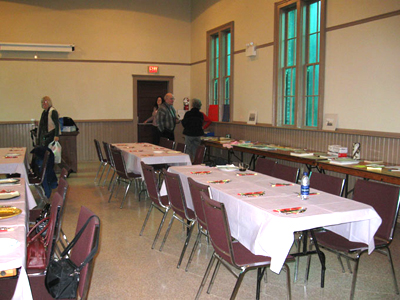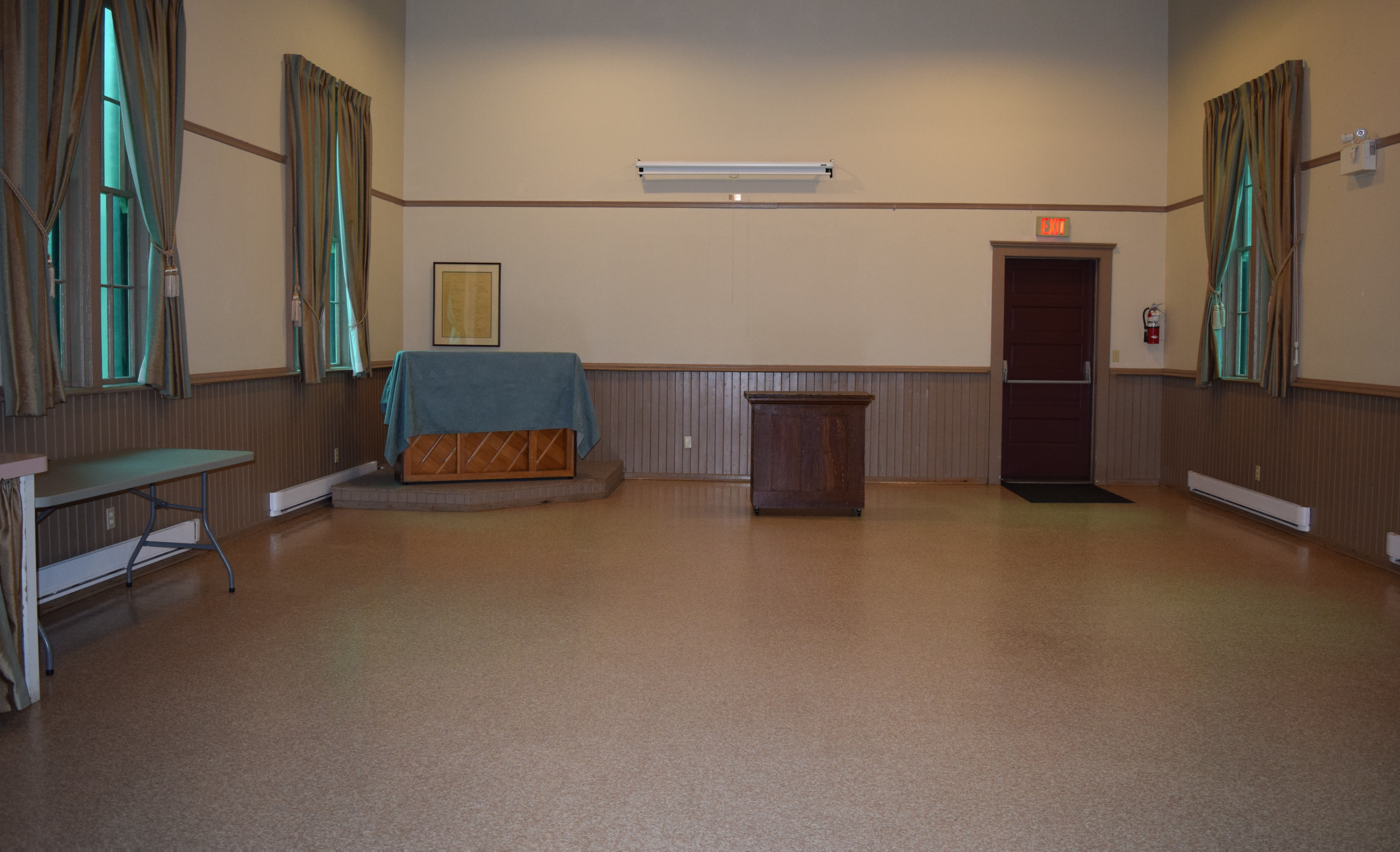 Shows view of hall from front entryway 
Shows side view from front entryway, piano, and table storage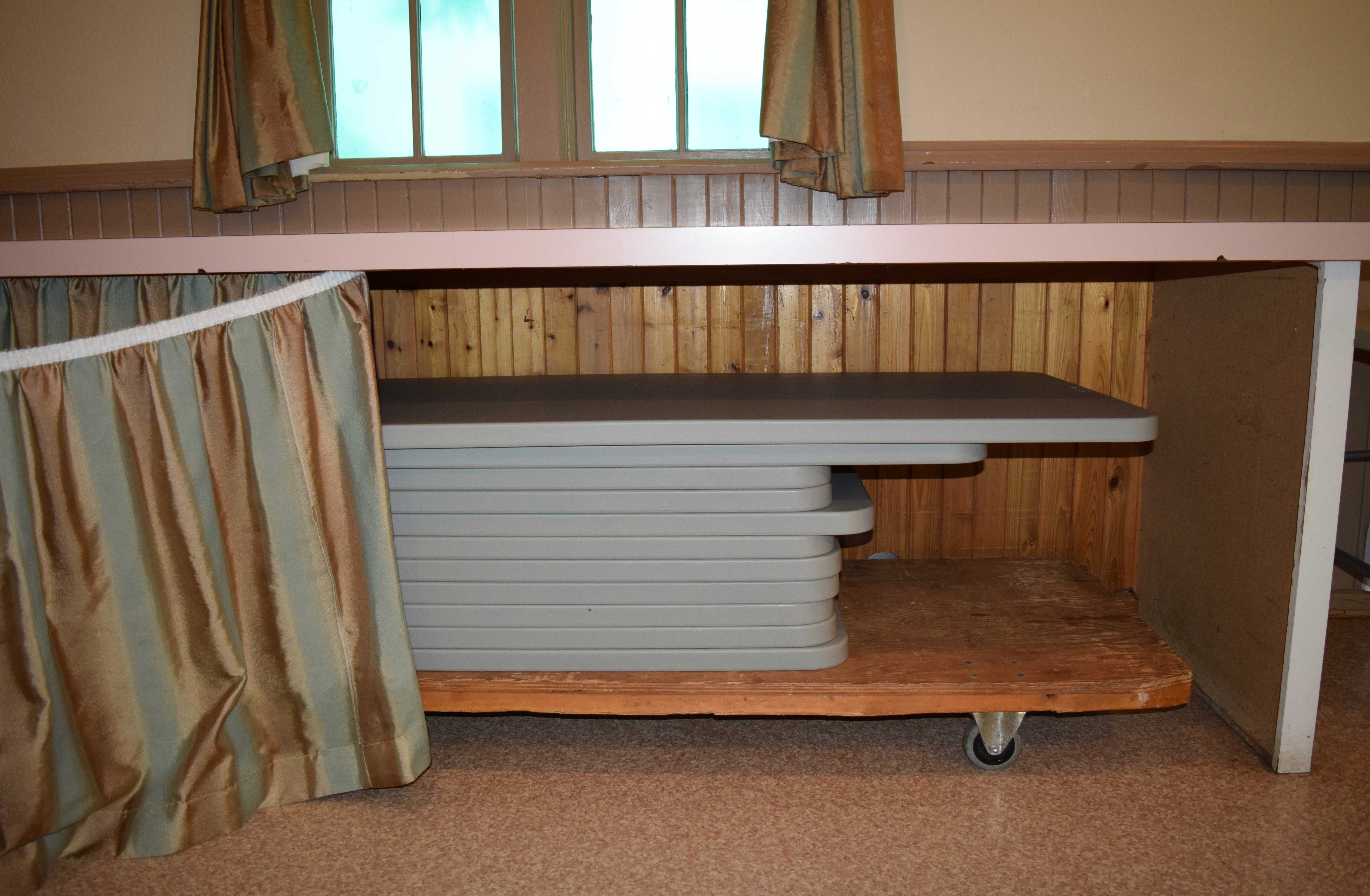 Table storage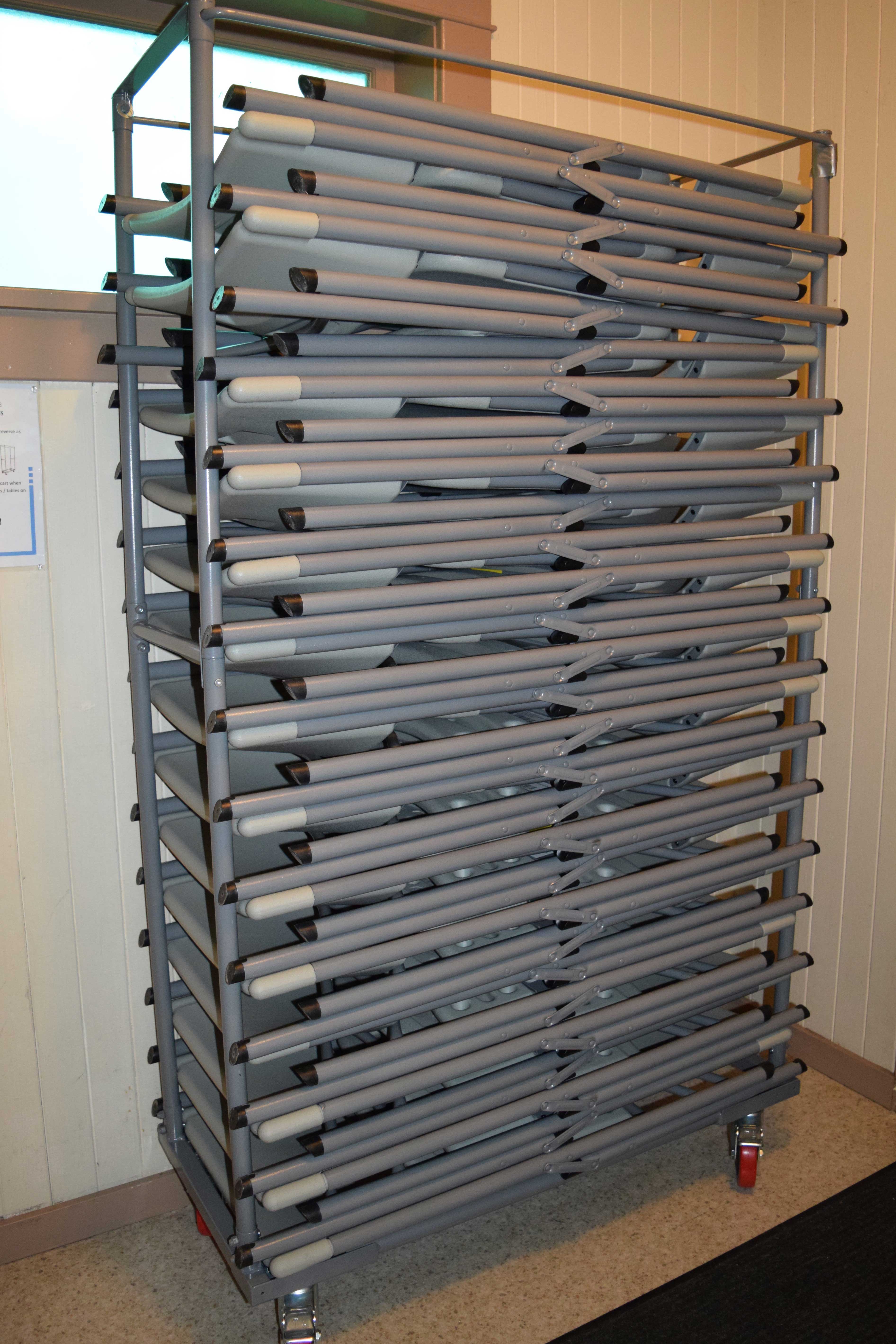 Chair storage, easily accessible 
Please be advised that events *with* alcohol have different requirements than those without. You'll require a liquor license plus special event insurance and will need to provide proof of both. For further information please see our rental contract.
To view the rental contract you will need Adobe Reader.
For rental booking please contact Tom Little at Haney House at 604.463.1377 or through our Contact Us form.
* Discount rates available for regular users who book a year in advance. Call for more information.
Rental Rates
Security Deposit $100
| | | |
| --- | --- | --- |
| Event Type | Duration | Rate |
| Social Activities | 4 hours [weekdays only] | $100 |
| | – additional setup time | $20/hr |
| | 9am – 5pm | $200 |
| | 5pm – 1am | $200 |
| | entire day | $300 |
| Club or Organization Meetings* | 4 hours | $55* |
| | 9am – 5pm | $120 |
| | 5pm – 1am | $120 |
| | entire day | $175 |
| Lockers | monthly | $15 |
| Lockers | yearly | $150, paid in advance |
| Parking | monthly | $35 |