Goal $30,000
$18,265.00
$
Help us preserve and share your history
Fundraising for the TIMES Photo Collection
We have recently received a large collection of negatives and prints from the Maple Ridge Pitt Meadows Times newspaper.  It includes all of their film-based images from their beginning in 1985 to roughly 2002 when the transition to digital was complete.  It is fantastic that we have this collection for the community. The Times has not been microfilmed and in terms of archives, our collections for the 1980's and 90's have been pretty sparse.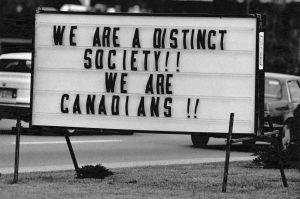 The collection contains prints, black and white negatives and colour negatives,  many of which are the work of well-known local photographers Chuck Russell and Bill Elliot. This collection is a gold mine.
$30,000 would get us a new high quality negative scanner, some conservation-grade storage materials to hold the negatives, and most importantly, some people power to process them and make them accessible to the community.  Be a part of making this collection accessible and donate today.
Thanks to the Maple Ridge Community Foundation for kicking off the fundraising with a donation of $1,500.
We have had a tremendous boost to this project from the Government of Canada through a Library and Archives Canada "Documentary Heritage Communities Program" with a grant for nearly $15,000. We will be hiring a researcher on a six month contract from September to March of 2018 to organize the negatives.
Donations are always welcome and the Society provides tax receipts for donations of $20 or more. Donate through CanadaHelps or PayPal: