Eat, Drink, and be Scary!
Sunday, October 28th, 2018
11am – 3pm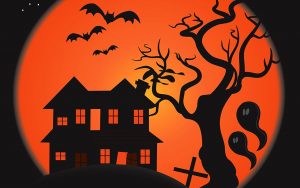 What could be more fitting place to visit on Hallowe'en then Maple Ridge's own historic Haney House Museum? Come see the 1883 house decorated for fall!  There will be cookie decorating, scavenger hunts, and crafts for the kids!  There will also be a new fall themed tour, guided from one of our costumed guides.
Feel free to come dressed up in costume, or without. If the weather is chilly we'll have something warm to drink inside as well.
Admission is $5 per child. Adults are free.