Friday October 13 & Saturday October 14, 2023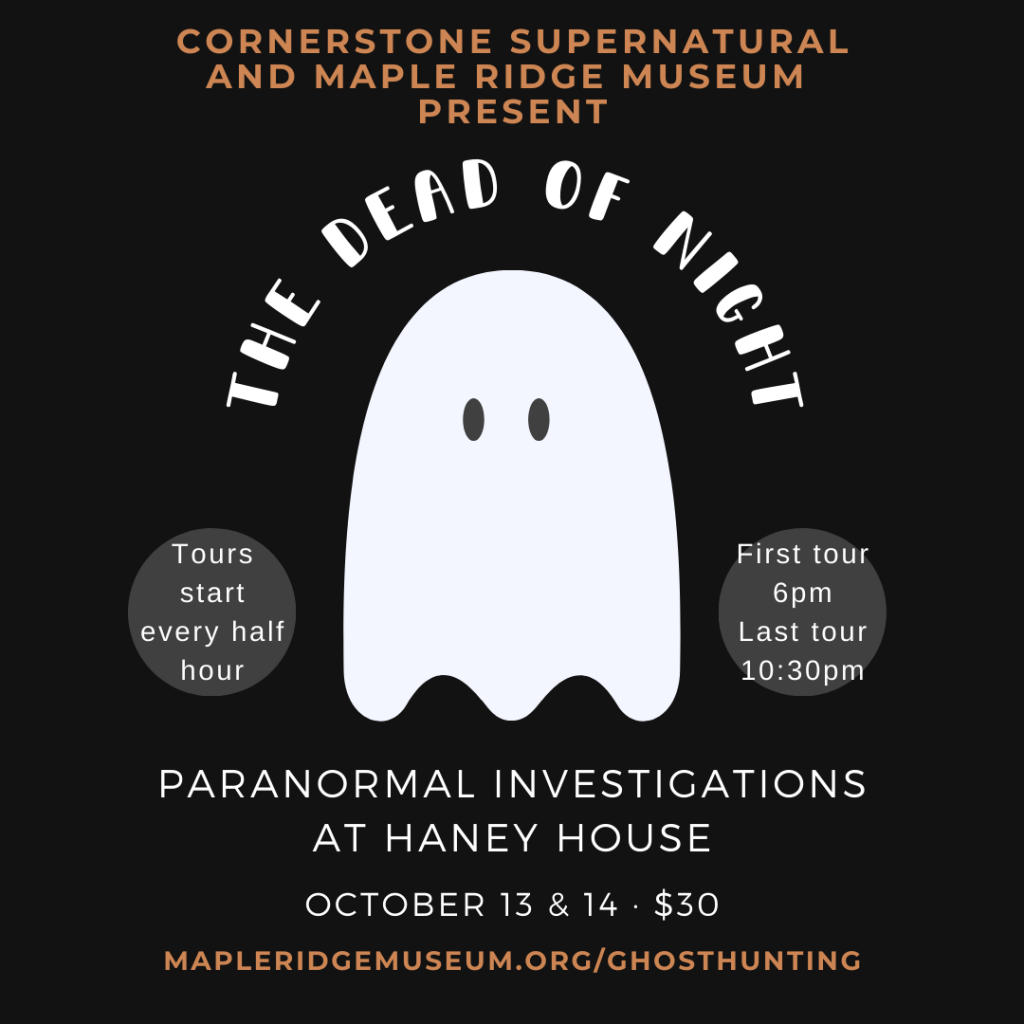 (tours begin every 1/2 hour between 6PM & 10:30PM)
Just in time for Halloween, Cornerstone Supernatural and Maple Ridge Museum bring you an eerie evening of fun at Haney House. On this 1.5 hour long tour, you will explore the darker side of Haney House's history with a professional paranormal investigation team. Learn about their tools and techniques, and even try them for yourself, while discovering which spirits are lurking within the walls of this old building.
Group size is limited in order to foster a personalized and semi-private small group experience. Tour times are staggered and, although children are welcome on any tour, we encourage families to sign up for the earlier time slots.
Tickets are $30 each.
100% of proceeds go directly to the Maple Ridge Historical Society to further our preservation of local heritage and advance our community programming initiatives.
For questions, please contact our museum staff at engage@mapleridgemuseum.org or 604-463-5311.