The Maple Ridge Family History Group is excited to announce the launch of On the River: The Fishing Industry in Maple Ridge in both print and online formats. The project tells the compelling story of the families involved and the importance of fish to the local economy and the community of Maple Ridge from its colonization and settlement in the 1890s, technological change, increase in government oversight, the First World War, the rise of unions, and to the brink of the Great Depression in 1929.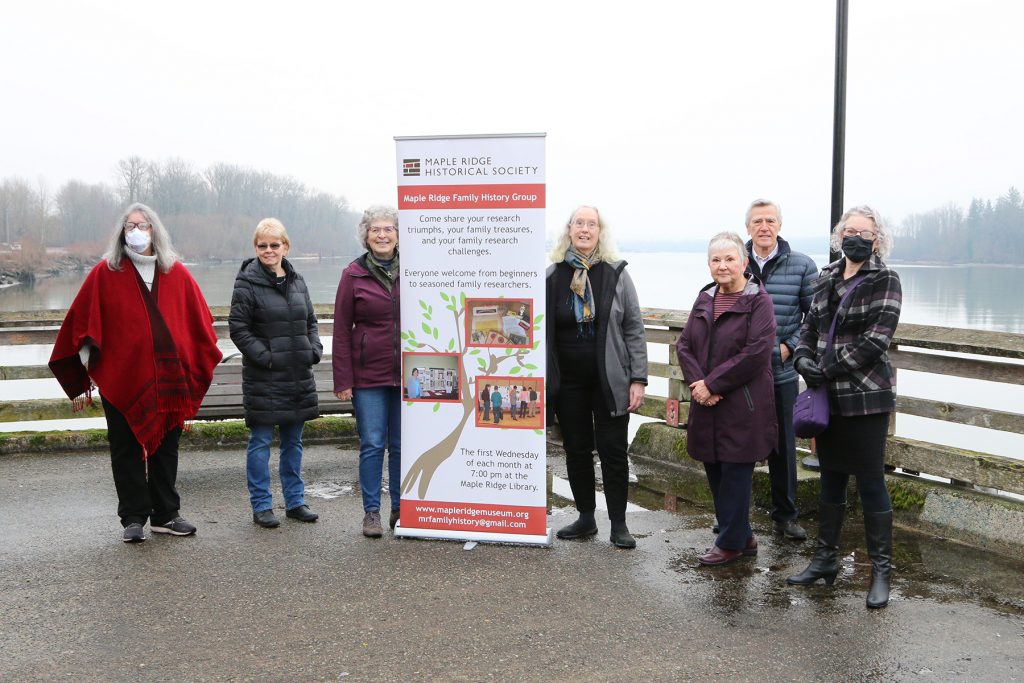 A team of eleven researchers transcribed and analyzed the 1891 Canadian census for Maple Ridge and selected four fishing families to research using vital records, directories, newspapers, government reports, maps, statistics, academic works, and images—contributing over 500 volunteer hours. The project grew to include six families, the larger fishing industry, and the story of the Fraser River. The research files are now part of the archival collection at the Maple Ridge Museum and Community Archives.
Like many projects, it shifted from in-person meetings with tea and cookies to virtual meetings on Zoom and was constrained by library closures due to COVID and printing delays due to flooding. We are grateful to the repositories that have digitized historic materials, and to the group members who provided expertise and stuck with the project and dug deeply to find the information.
The exhibit will be on display for the month of February at the Maple Ridge branch of the Fraser Valley Regional Library in a display case at the front of the library and in the family history cabinets under the stairs on the first floor. The exhibit also has an online aspect. Check out our promo video on YouTube.
"On the River: The Fishing Industry in Maple Ridge tells the story of the fishing community within the context of Maple Ridge and through the lens of the Canadian census" said Andrea Lister, Project Coordinator and Designer. "The project tells the untold stories of families who were an active part of the community of Maple Ridge for generations but whose voices have not been included in the dominant narratives."
The Maple Ridge Family History Group, a Standing Committee of the Maple Ridge Historical Society, has served the community since 1999. In previous years we have undertaken four projects that describe the family ties that brought four individual families together in our region to build the foundations of this community.