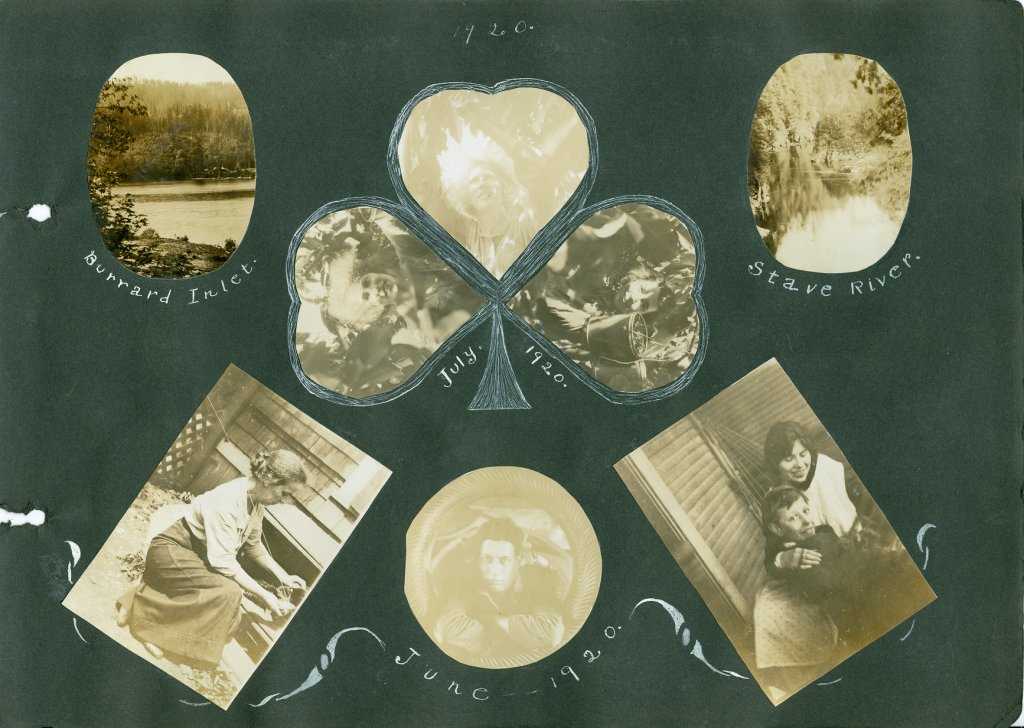 Between the years of 1918 and 1922, Eva Kirkpatrick (nee Steven) put together a scrapbook that documented everyday life with her family. The photos are uniquely arranged across all 58 pages. Some photos and the paper tabs that hold them to the pages have been trimmed into heart shapes, or have had the backgrounds cut out altogether, leaving only the image of Eva's favourite people standing in a circle around a larger portrait framed in the middle. There's so much effort and love spread through this scrapbook, and so much history too.
The practice of scrapbooking can be traced back as early as the 16th century, when people would record names, birthdays, and sometimes even store locks of hair of their loved ones in between the pages of the family bible. This practice later translated into buying an empty journal with the sole purpose of saving newspaper scraps, pieces of handwritten letters, or holiday cards.
When photography was invented, the purpose of the scrapbook shifted dramatically. People began to save old letters and other paper scraps in boxes for safekeeping, while photos of family and friends overtook the scrapbooking albums. Eva Kirkpatrick's scrapbook is one such example – while there are dozens upon dozens of photos featuring her family and the places they travelled to, there is not a single newspaper article or letters from abroad.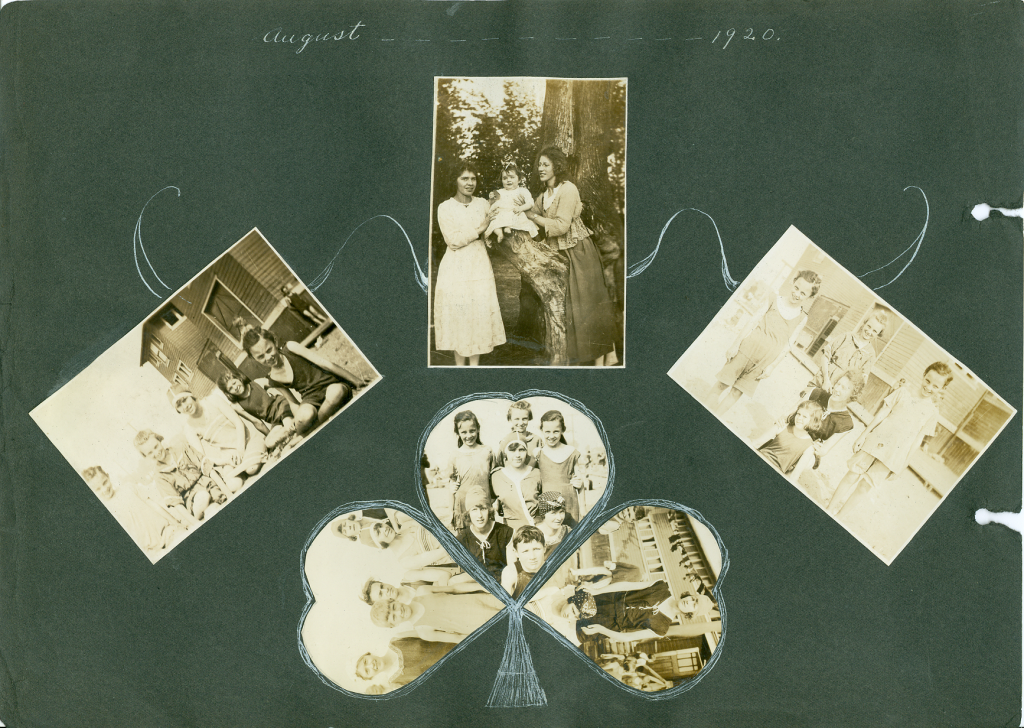 While the photo-focused scrapbook is still the primary form of scrapbooking today, the 1980s saw the scrapbooking hobby return somewhat to its roots with the inclusion of movie tickets from your first date, handwritten notes that describe your child's first birthday, and other such scraps from life's fleeting moments.
Another change that occurred in the '80s, scrapbooking could now be a social event! Scrapbookers could gather at events known as "crops" to exchange materials, techniques, and admire each other's artistry.
The best part of scrapbooks, however (from the perspective of a museum), is the history it contains. Scrapbooks and photo albums contain a treasure trove of information that's particularly helpful for genealogical research; names and dates written on the backs of photos, handwritten letters from one family member to another that describe what was going on in their lives, and even photos of geographical places such as parks and cities and what they looked like before roads were paved or towers were built. Scrapbooks are a window into a community's past that have been lovingly put together by the very people living in them.
This blog post was researched and written by Camryn Page, SFU.