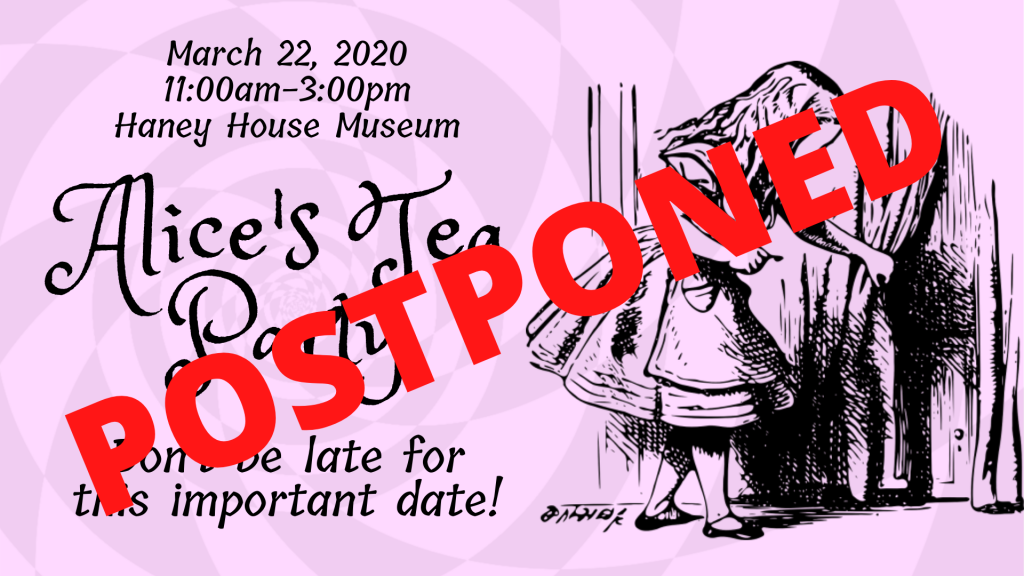 POSTPONED INDEFINITELY
Hello Everyone,
We want to thank you all for your interest and excitement in the event. We were really looking forward to sharing a day of whimsical fun with you! Unfortunately with the COVID-19 pandemic, we cannot in good conscience continue with the event on March 22nd. While the event will not be happening this month, we hope to postpone it to later in the year when there are less public health concerns. When we get the all clear, we'll post in here with an updated date.
Stay safe,
The MRM team.
The Maple Ridge Museum is hosting their annual Spring Break event on Sunday March 22nd, 2020. Located at the Victorian-era Haney House Museum, this year's theme is Alice in Wonderland. Pop by this family-oriented drop-in event for a day full of fun activities! Become the mad hatter for the day and create your own personalized hat, play our Wonderland themed games, hunt for the mischievous Cheshire cat with our scavenger hunt, take photos with our Wonderland inspired décor, and of course take a break with a nice cup of tea and snacks. Don't forget to come in your best tea party or Alice in Wonderland costumes.
This is a community event and as such we will not be charging an admission fee. We will be accepting donations on the day of, if you would like to support our future community events and programs.