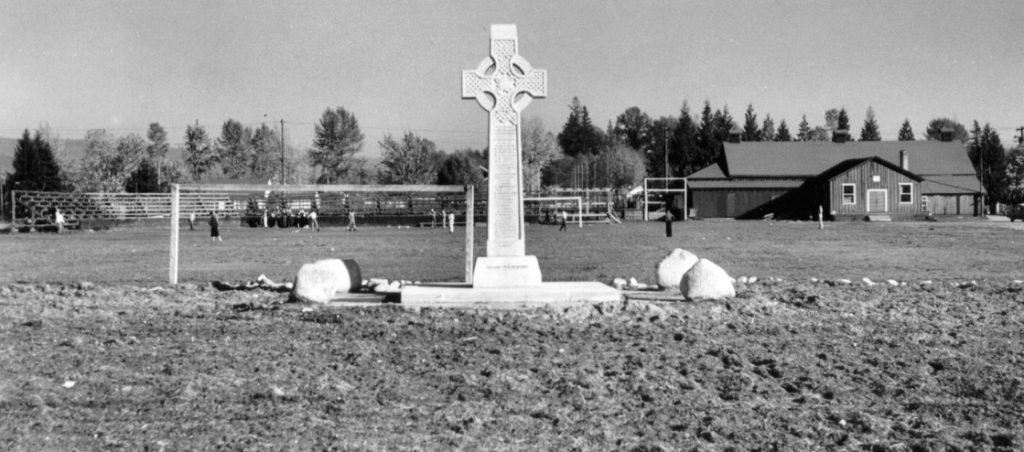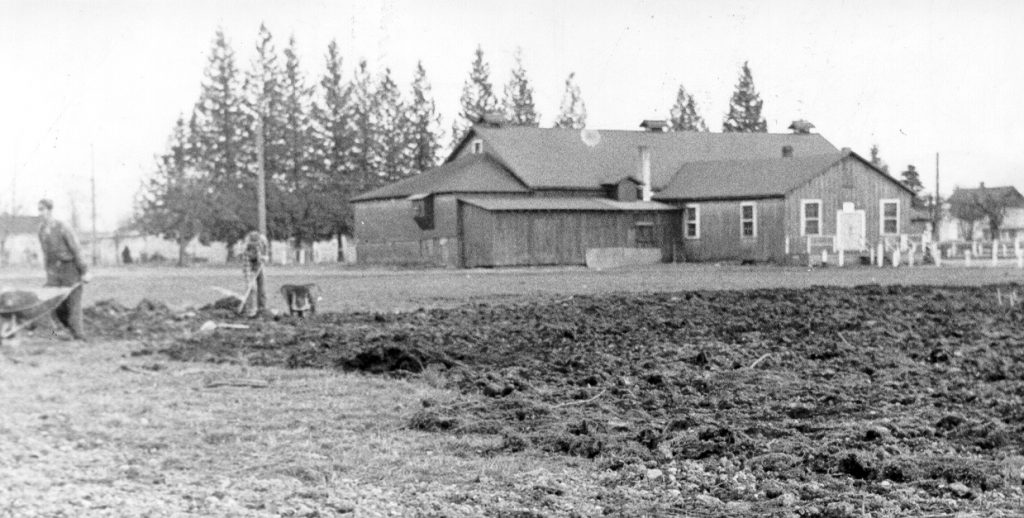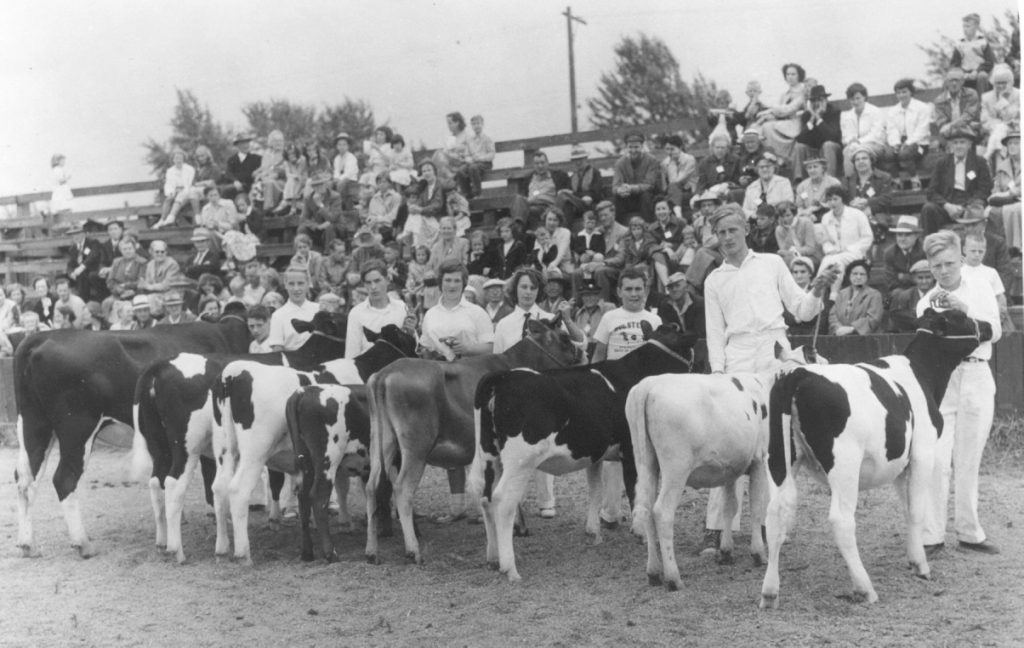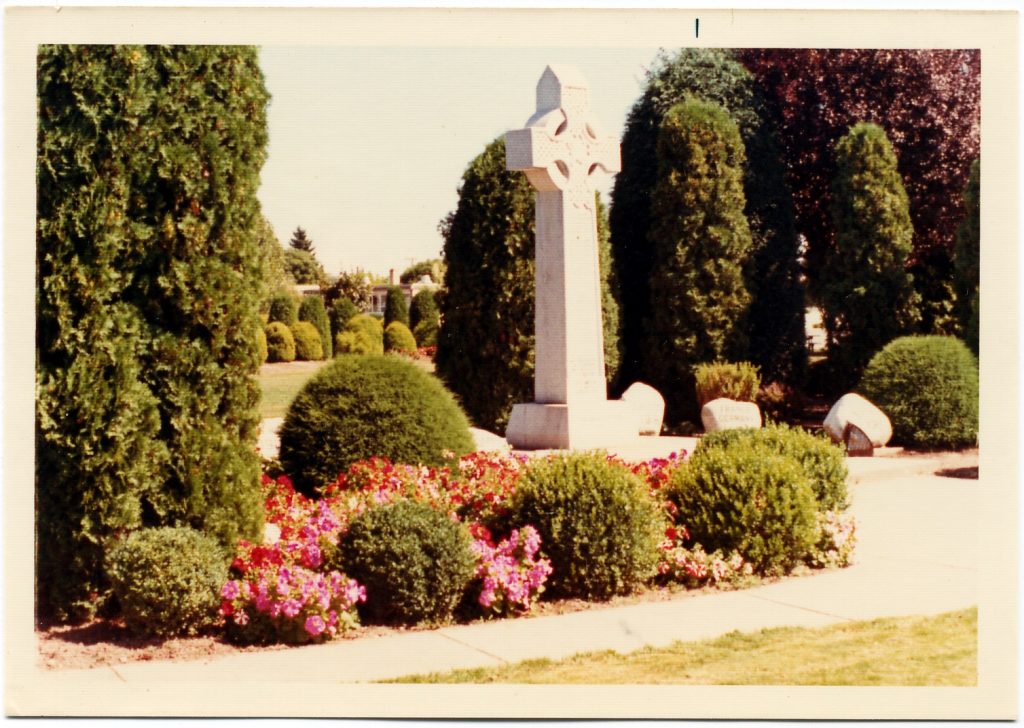 The cenotaph featured at the front of the park was first made in 1923 to commemorate the 34 men who did not return from World War I. After the end of World War II, it was moved from the cemetery to downtown Haney next to the Aggie Hall and grounds. This provided much needed space for the crowds who would inevitably gather around the cenotaph for various celebrations including Remembrance Day and May Day. In 2001, the cenotaph was moved a short distance once more when the area was redeveloped as Memorial Peace Park.
Where Memorial Peace Park is today was once the Aggie Hall and Grounds, where the Fall Fair (now Country Fest) was held each year. Over the years, the park has seen buildings and businesses come and go including the Centennial Centre and Pool, Cam Neely arena, Haney Central Elementary School, Maple Ridge High School and many more. Today, the park is home to the cultural core of the city.
While this scavenger hunt addresses primarily white settler history, it is important to note that both the Katzie and Kwantlen's history with this land spans back thousands of years prior to the arrival of European settlers. We would like to acknowledge that each of the places in this scavenger hunt are part of the unceded territories of the Katzie First Nation and the Kwantlen First Nation on which we are lucky enough to work and share this land's history.