The Agricultural Hall, fondly called Aggie Hall by Maple Ridge residents, was built in 1909, along with Haney Public School on a piece of land purchased from Thomas Haney.
Aggie Hall was built piecemeal, with much of the labor, lumber and funds coming from donations made by individuals and businesses in the community. The hall was the site of community events, talks, lectures, dances, fairs, commencements, and was the largest suitable place in Maple Ridge to hold community functions until the mid-1950's.
The management of the hall required formal agreement by 1922. An article in the Gazette reported that "the Maple Ridge Agricultural Hall at Haney is to be placed under definite control, so as to prevent confusion of arrangements. Any desiring to rent this building should get in touch with Mr. J. Galt, whose phones are Office 42 and Residence 43."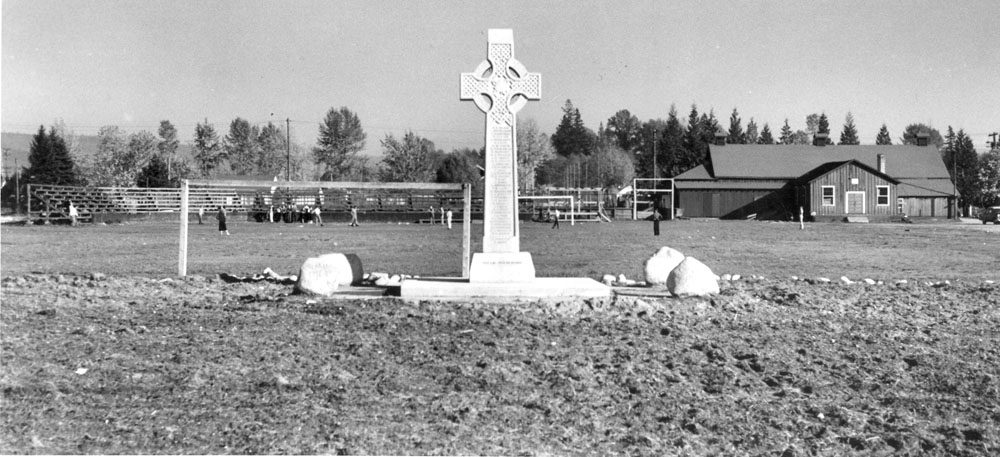 In early March 1933, the Agricultural Association decided that there was a need to expand the hall. Additions to the hall were tendered to contractor Mr. A Tapp, while Mr. Pattern drew up the plans and specifications and oversaw construction. During a meeting later that month, it was decided that the hall required a new entry. The association also noted that "the arrangement of an industrial building for the fair was next under consideration and after several had expressed their opinions on the matter it was voted to plan a place for the refreshments and lunch and in this event use the annex as an industrial hall and thus aid in raising funds for the new industrial building for the future."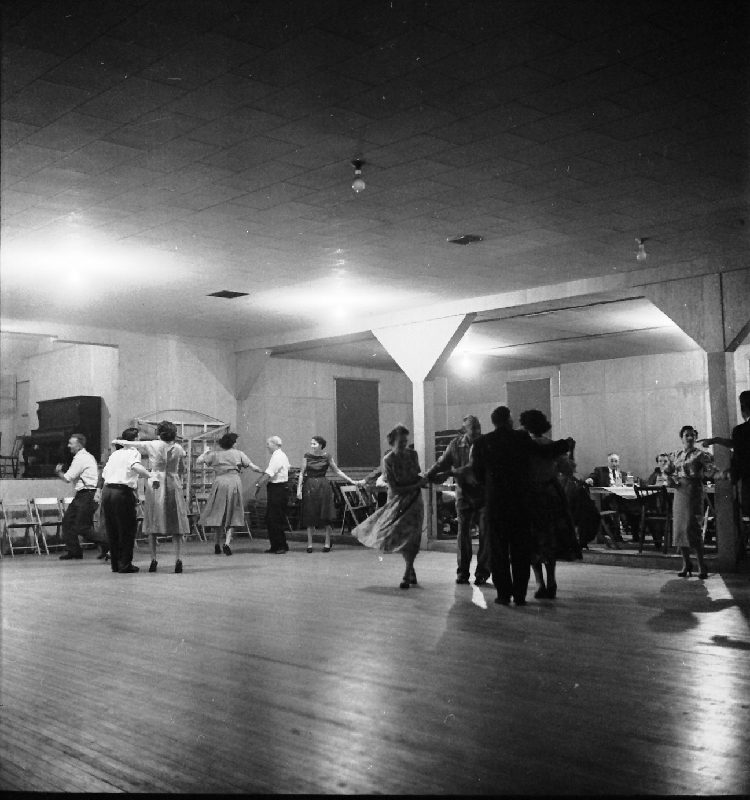 In 1968 the hall was torn down, having been replaced by facilities in still rural Albion. The Gazette that January 4th reported that "the ancient and honorable community centre, over 50 years old and one of the most used halls in the community in all of those years, was reduced to ashes last week after the final timbers and lumber were removed from the frames. Educational, athletic, political, entertainment, and religious functions were held in the hall. The Fall Fair for 50 years was held there." Rumour has it that it was discovered at demolition that the floor that was originally 1.5" thick fir had worn to less than ¾" from years of dancing feet and roller skates.
The municipality opted to move these activities to Albion Flats in order to free up the valuable downtown core land for other purposes. The hall was "now only a memory, but a part of an important period of the municipality's development, economically and socially."