Father Alexander Leggatt had been a telegraph operator in Ontario, but became a barber when he moved to Vancouver in 1898. He moved around a good deal, including six trips to the Orient as ship's barber on one of the Empress liners. He married Lois Dundas of Chilliwack in 1906 and went on to raise a family of four.
In 1912, the Leggatt family moved from Chilliwack to Port Haney. The move to Port Haney was no whim. Leggatt knew there was no barber between Mission and Port Coquitlam, so he moved his family into the pool room and barbershop already established at the foot of Ontario Street (224th) just above the railway station and wharf.
Alexander soon took on another business venture in town. In partnership with J.B. Martyn, he converted a building on Haney Street to a silent movie theatre by excavating one end to allow for a sloping floor. He purchased theatre seats and projection equipment from a failing theatre in Marysville, Wash. and opened for business in 1922.
Howard Leggatt, Alexander's son, hurried through his school homework to become janitor, projectionist and ticket taker. Howard always had vivid memories of the husky, exuberant A&L loggers who lounged outside the railing until the last minute so they could rush the door and pass off last week's tickets.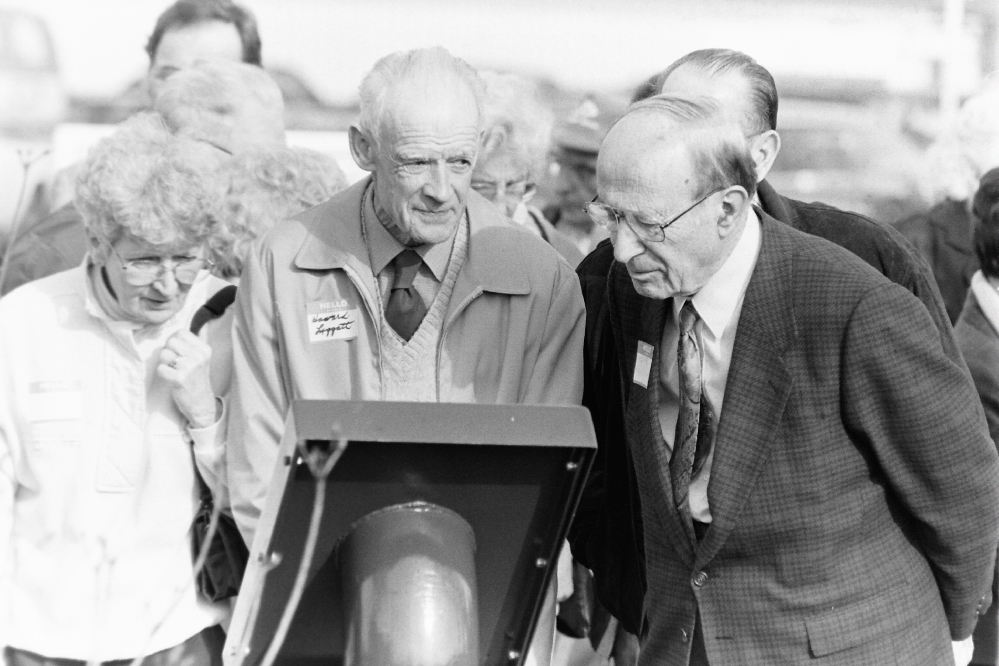 Howard earned the nickname "Tickets Please" as he walked through the dark theatre trying to extract ticket stubs from them. Their caulk boots soon pockmarked the theatre floor. When Alexander died in 1927, Mrs. Leggatt bought two acres and a home on River Road. Howard went into chicken and fruit farming on the property like many others in the district. Later on, he went into home building.