Malcolm Knapp Research Forest Arboretum | September 3 | 10:00AM – 2:00PM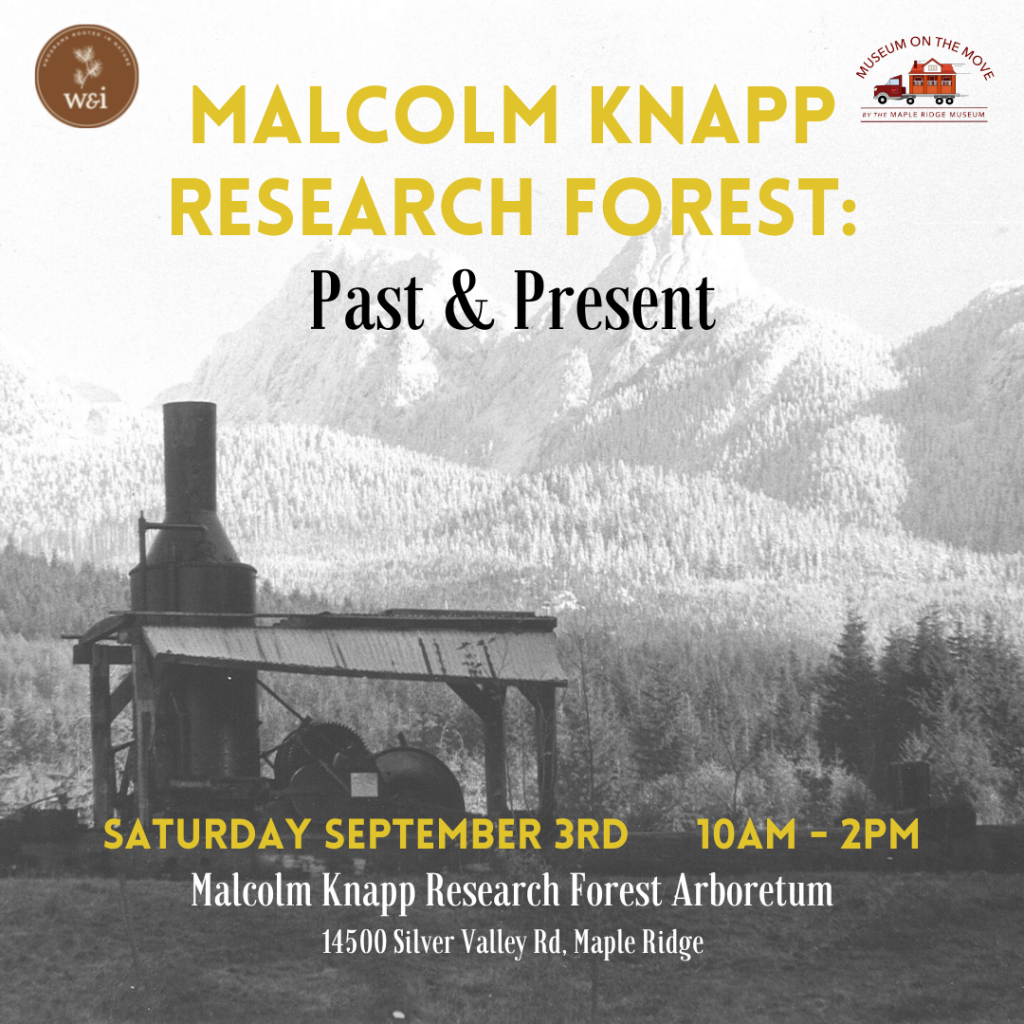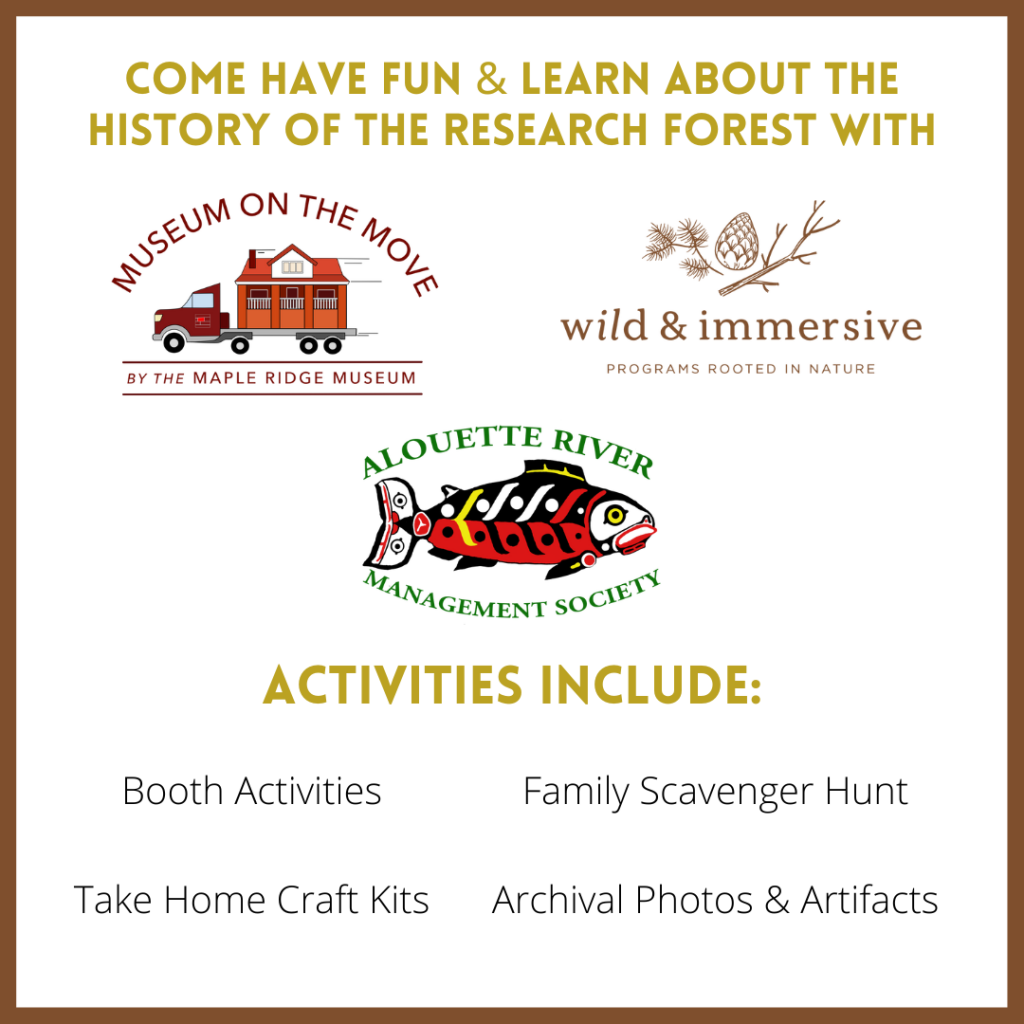 Join us Saturday, September 3rd for a new partnered event between Wild & Immersive and the Maple Ridge Museum! Come by the Malcolm Knapp Research Forest to learn about 100+ years of history, and look at historical artifacts and archival photos.
This family event will start at 10:00am and will have booths full of amazing historical information, artifacts, activities, crafts, and a family-friendly scavenger hunt!
The event will take place in the Arboretum at the main gate of the Malcolm Knapp Research Forest. Parking is available at the main gate and can accommodate 30-40 vehicles.
Other guest organizations include the Alouette River Management Society and the Fraser Valley Indigenous Society!
See you there!
Learn more about Wild & Immersive
Learn more about Alouette River Management Society