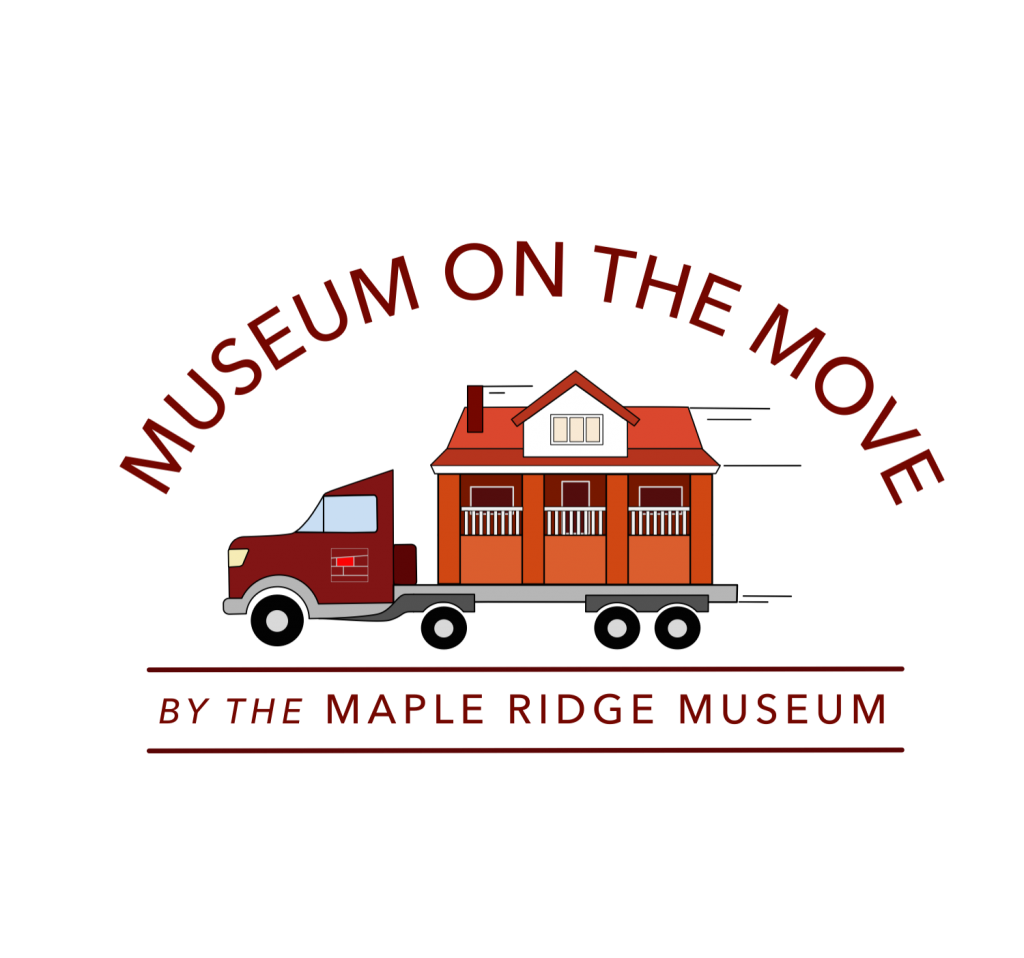 Space… location… accessibility… Unfortunately, the Maple Ridge Museum has a number of obstacles towards making our programs available to the community. It is a challenge for the museum to run programs and events that can cater to more than a few people at once, and it is equally difficult for many locals to access our buildings.
The solution:
Instead of depending on bringing the community to the museum, we take the museum into the community!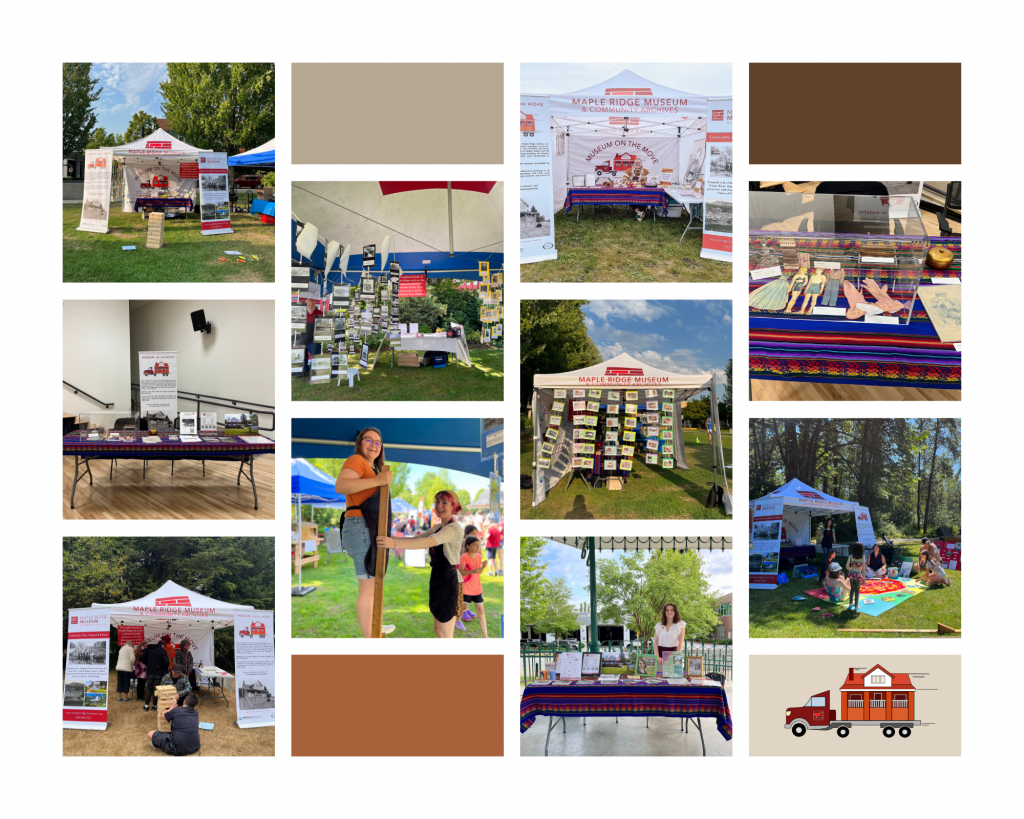 Museum on the Move brings free, accessible, and inclusive museum learning to all corners of Maple Ridge. The goal of this project is to bring the museum's stories and programs to the residents and visitors of our city by setting up a mini "pop-up" museum in locations that are frequented by the public as they go about their usual summer activities. Museum on the Move provides an opportunity for experiential learning through interactive activities, visual displays, and face to face encounters with local historians. It is a chance for everyone to become excited about history and want to learn more about the past / present / future of their community. Whether it is a newcomer jogging through a park, locals visiting the Farmers Market, or a family playing at Albion Sports Complex… everyone will have a chance to stumble across the museum's programs, engage, learn, and become excited about their community.
Want Museum on the Move in your classroom or at your event? Email engage@mapleridgemuseum.org!
Upcoming Museum on the Move Appearances:
August 8 – Albion Park 10-12
Partnership with Family Leaf Drop In
August 19 – Memorial Peace Park
Event: Haney Farmer's Market 9-2
August 23 – Whonnock Lake
Partnership with WildSafe BC
September 24 – ALLCO Park
Event: Rivers Day
November 4 – Maple Ridge Library
Event: Diwali
November 18 – Maple Ridge Library
Event: Repair Café 10-2
More appearances are being added all the time!
2023 Museum on the Move Appearances:
January 28 – Maple Ridge Library
Event: Maple Ridge Winter Fun Fair
March 18 – Maple Ridge Library
Event: Repair Café
April 22 – Memorial Peace Park
Event: Earth Day
May 27 – Memorial Peace Park
Event: Haney Farmer's Market
June 3 – Memorial Peace Park
Event: Pride in the Park
June 17 – Memorial Peace Park
Event: National Indigenous People's Day
June 24 – Memorial Peace Park
Event: Canadian Multiculturalism Day
July 1 – Memorial Peace Park
Event: Canada Day 12-6
July 5 – Fairview Park
Hammond History, Games, Scavenger Hunt
July 19 – Webster's Corners Park 12-2
Parent and baby meet up
July 29 – Albion Fairgrounds
Event: Maple Ridge Pitt Meadows Country Fest 10-10
2022 Museum on the Move Appearances:
April 23 – Memorial Peace Park
Event: Earth Day
April 29 – May 1 – Albion Fairgrounds
Event: Ridge Meadows Home Show
June 25 – Memorial Peace Park
Event: Canadian Multiculturalism Day
July 1 – Memorial Peace Park
Event: Canada Day
July 6 – Memorial Peace Park
Event: Happenings – Nature Days
July 9 – Memorial Peace Park
Event: Farmer's Market
July 20 – Maple Ridge Park
Partnership with Alouette River Management Society and Fraser River Indigenous Society
July 23 – Memorial Peace Park
Event: Farmer's Market
August 3 – Memorial Peace Park
Event: Happenings – Family Games Night
August 6 – Memorial Peace Park
Event: Farmer's Market
August 10 – Brickwood Park
Partnership with Family Leaf Drop In
August 20 – Memorial Peace Park
Event: Farmer's Market
August 31 – Memorial Peace Park
Event: Happenings – Family Picnic
September 3 – UBC Research Forest
Partnership with Wild & Immersive
September 17 – Memorial Peace Park
Event: GETI Fest
September 25 – ALLCO Park
Event: Ridge Meadows Rivers Day
November 19 – Maple Ridge Seniors Centre
Event: Repair Café