Book a speaker today
Members of Maple Ridge Family History Group are available to present at conferences, lead seminars and workshops, and are well-known in local and Family History fields. Topics range from research methodology and case studies to Community History Projects. Members of the group can present over Zoom (up to 100 viewers) or in person. Presentation lengths vary and can be tailored to the group. There are also several displays created by the group and group members that are available for exhibition. Contact us for more information.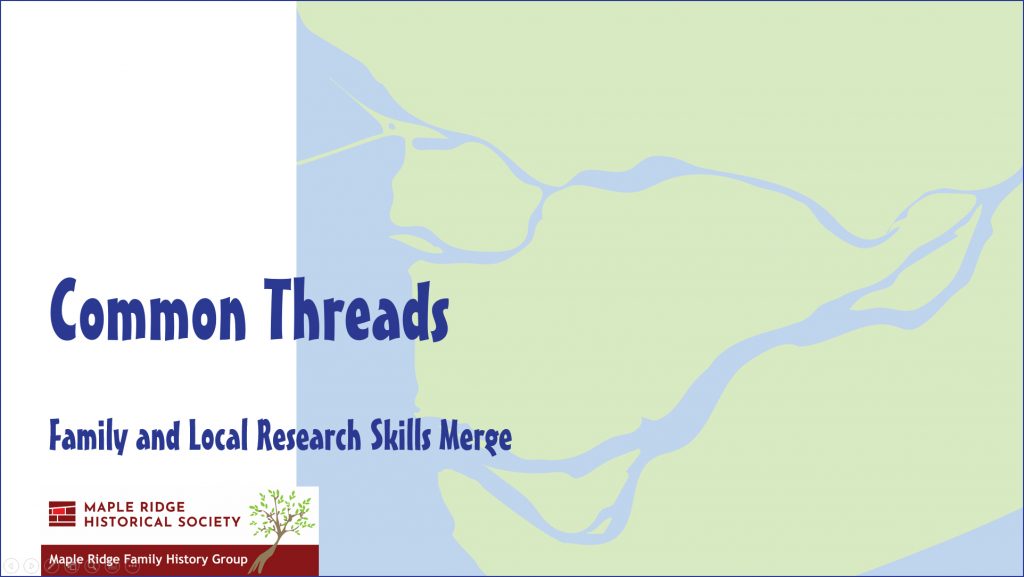 COMMON THREADS: Family and Local Research Skills Merge
Family historians bring specialized skills to community history projects. The Maple Ridge Family History Group has developed a protocol that discovers and shares the stories of the people who have contributed to the modern local context. This presentation describes the process, lessons learned, and benefits of our community history program.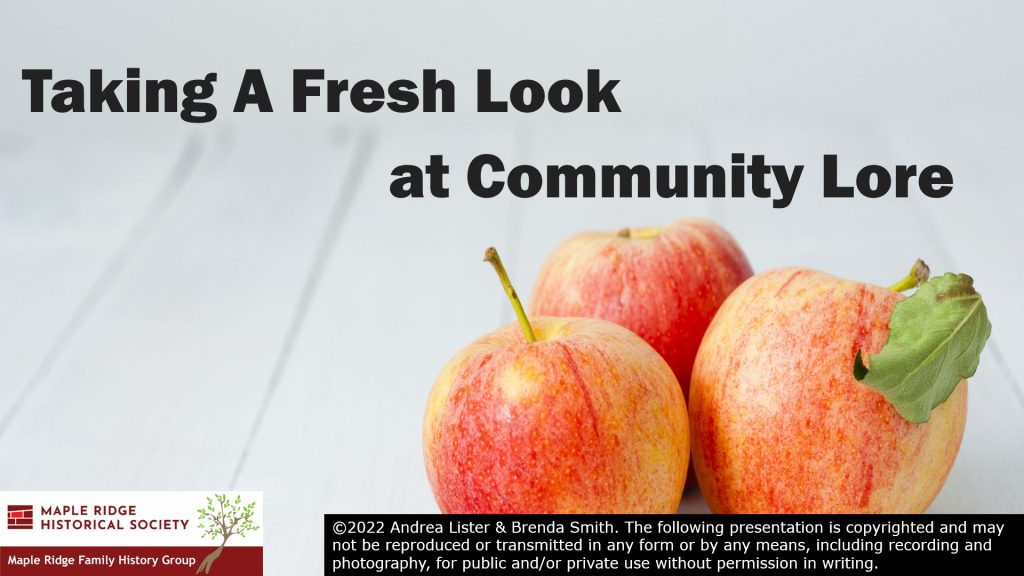 TAKING A FRESH LOOK AT COMMUNITY LORE
As historians, how do we look at established community memory with fresh eyes and new information? Where do we find the facts to challenge the myths? Then, what are the best practices to share the updated stories? Join Andrea Lister and Brenda Smith as they guide participants through case studies to evaluate the stories, discuss resources for finding the facts, and come to revised conclusions.