The Trethewey family first arrived in B.C. in 1870, with members of the family involved in enterprises in Mission, Matsqui, Abbotsford and Maple Ridge. Joseph Edgar Trethewey was 16 at this time.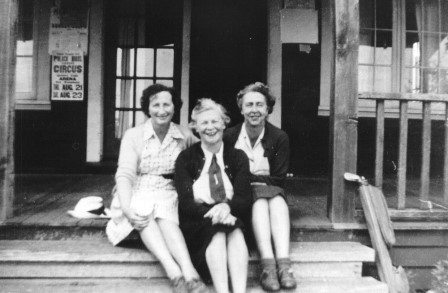 Joseph (d.1969) married Margaret Church, and they had five children; Richard Bowman, Edgar Allan, William Nixon, Phyllis L., and Joseph Ogle.
Joseph, who retired in 1949 as head of Abbostford Lumber Co., started in the logging business with his father at the age of 13. His father had developed the largest logging operation in the Fraser Valley and at one time the family mill was the third largest lumber mill employer in B.C. The company was also involved in development, mining, waterworks and electricity. Joseph took over the Lumber Co. after the death of his father. The mill closed during the Depression, as all available timber was cleaned up and the firm became a retail operation at Harrison Lake.
Following his retirement in 1949, Joseph took up rock hunting as a hobby. He was known for one of the best collections of sliced and polished rocks in Canada. Joseph's rock collection later found a home with the Maple Ridge Lapidary Club.
Margaret Trethewey was a leading light in the local equestrian community. Starting with her own youngest children, she developed a rider training program that became the first Pony Club in western Canada. She later was instrumental in getting the Maple Ridge Equitation Centre built.