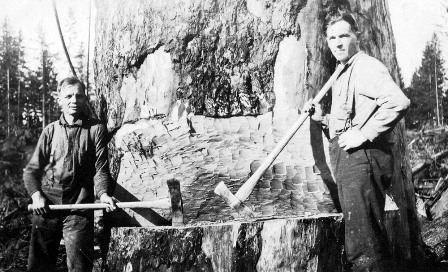 Arvo Felix Skytte was born in 1887 in Frossa, Finland. Arvo, along with Sanfried Salo, Karl Hendrikson, and Armas Skytte, was among the first group of Finnish settlers to move to Maple Ridge, in 1905, after living in the failed utopian settlement of Sointula.
His wife Armi came to Webster's Corners in 1910 from Port Arthur, Ontario. The couple met and was married by March of 1911. They lived in Webster's Corners, at 11815 23rd Ave. [now 252nd Street]. The Skytte's operated a farm together and played a part in the formation of the Webster's Corners Co-op. Active members of the Finnish community, the pair also helped to build the Finnish Community Hall – the Sampo Hall.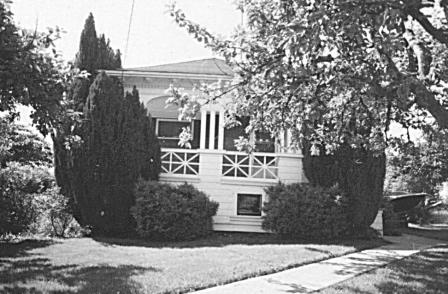 The couple had two children together. They had a son, Toivo, who married Vera Elizabeth Howard who had moved to Haney with her parents in the 1920s; and a daughter Toini, who later married Allan Webster and moved to New Westminster.
Edward Villiers recalled in a July 1964 Gazette article how Arvo set off a dynamite blast on a summer evening in the 1920s and in the cavern created from the blast, he found an aboriginal stone statue, of a man squatting on his haunches, holding a bowl between his crossed legs. The anthropomorphic bowl, most likely used for ceremonial purposes, is thousands of years old.
When the Finnish community hall opened, it included a nicely stocked library, with Arvo acting as the librarian. Fondly known as Grampa Skytte, Arvo was a book binder by trade, and so he took all the paperback books that had been purchased and replaced them with a hardcover.
Arvo had a brother, Armas, who came over to Maple Ridge from the Sointula settlement and married another Finnish settler, Jenny Janson.
Longtime neighbors Sam Saari and his family recalled how Arvo met Sylvi, who was Minda Katainen's sister and about to become Sam's wife, at the Haney train station when she arrived from Finland, and drove her by horse and buggy the four miles to Webster's Corners.
Arvo died at age 78 in January of 1965.