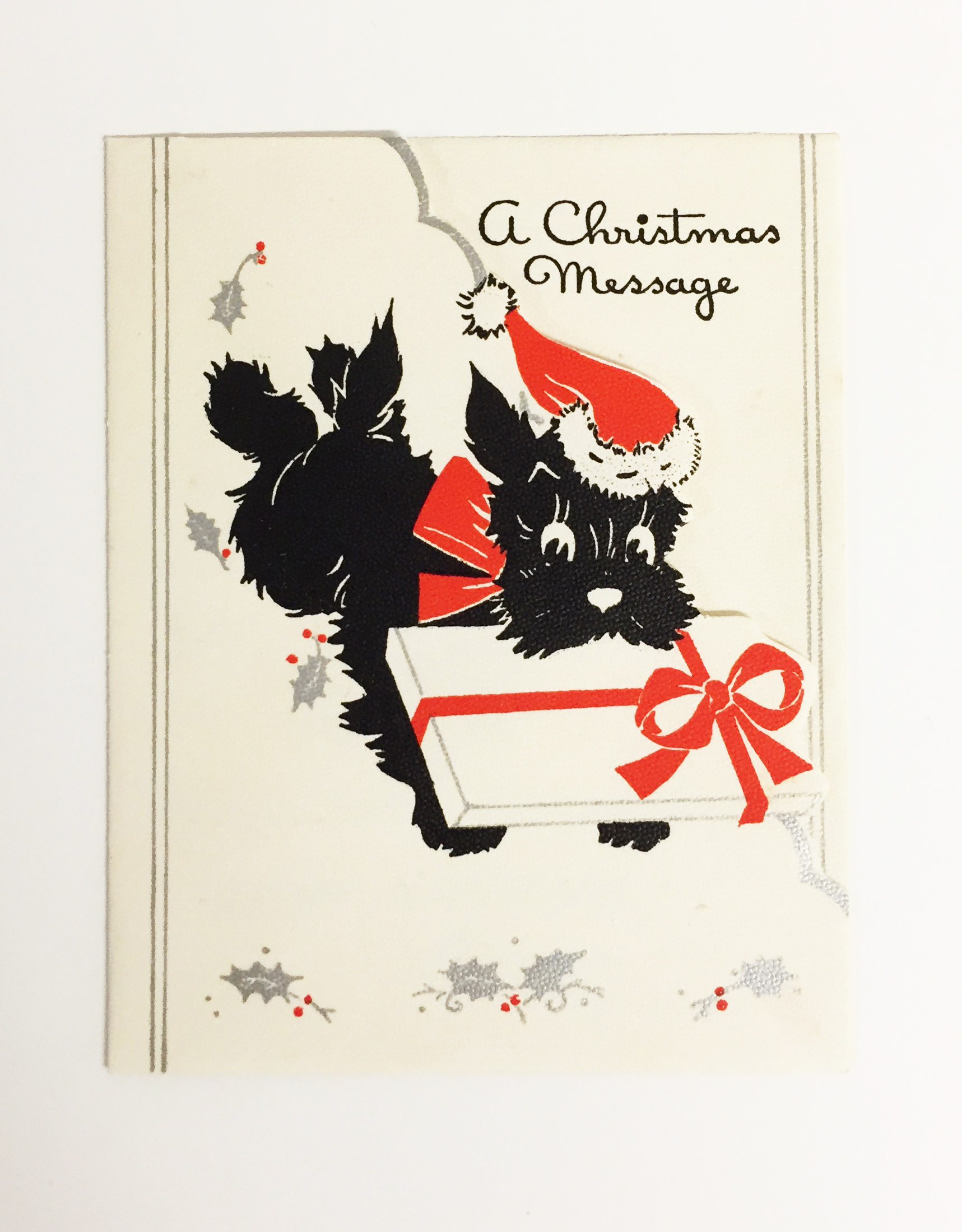 Greeting Cards
The greeting cards we exchange at Christmas or New Year's and which are so much a part of our holiday traditions have their origins in England. The custom quickly developed in Europe, especially in Germany, because of a brand-new printing process perfected in 1796. Lithography, as the technique was called, could be used to reproduce large numbers of drawings or texts first drawn on a finely-textured stone.
The first postage stamp was issued in England in 1840 and the first series of envelopes decorated with Christmas designs was published the same year. Three years later, the first greeting card appeared. It was produced by John Calcott Horsley for Sir Henry Cole. This card depicted a family enjoying Christmas celebrations and lifting their glasses in a toast. The scene greatly shocked temperance workers who quickly denounced it.
The first "American" greeting card is said to be the work of a German lithographer, Louis Prang, who immigrated to New York around 1850. Prang set up a workshop in Boston, Massachusetts in 1860 and began to produce the first coloured cards. At the time, however, greeting cards were more often linked to New Year's than to Christmas. (Canadian Heritage Information Network)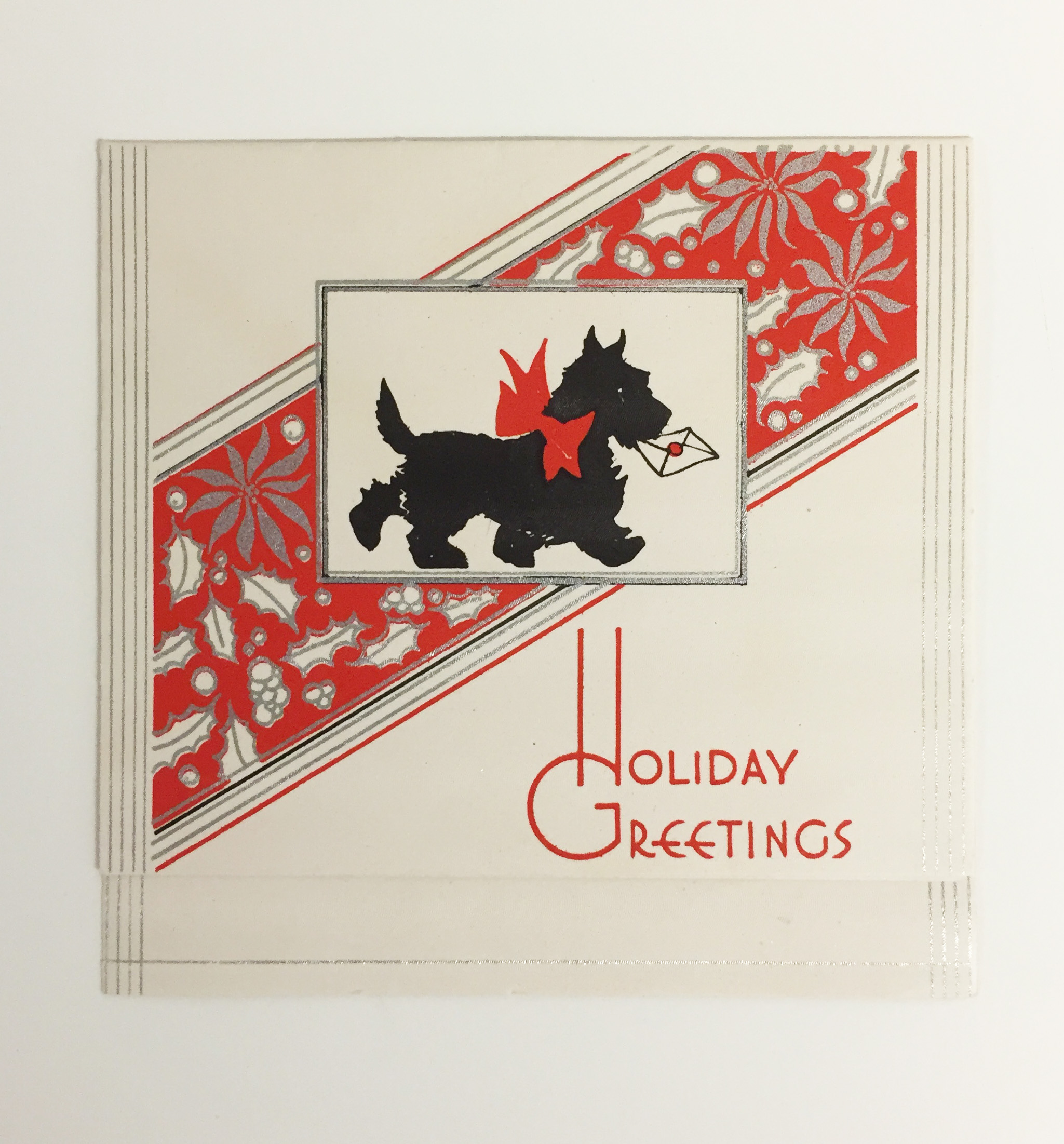 Within the Maple Ridge Museum's collection are a wide range of Christmas (and greeting) cards, from the late 1920s to the 1950s. Many of the prominent ones from Toronto based William E. Coutts Company, Limited, which started in 1916 as a one man operation, then in 1931 Coutts entered into a "handshake agreement" with Mr. Joyce C. Hall of "Hall Brothers Inc." to expand his business into America.
Their partnership flourished over time, and eventually the Hall brothers purchased 40% of his company in 1948. The Hall Brothers Company became Hallmark Cards Inc. of Kansas City, Missouri, which is one of the world's largest privately held companies.
Some of the museums favourite holiday cards produced by Coutts are from the 1930s, and feature a Scottish terrier dog, and Art Deco design. At the time, the breed was steadily becoming a favourite, linked to American President Franklin Roosevelt owning one, which spread into popular culture when Monopoly was first created in the 1930s; the dog was featured as a player token.
Here are a few from our collection. More are currently on display at the Maple Ridge Library, in the front display area until January 2.