Donated to the museum by Anne Haney, granddaughter of Thomas, this Japanese Noritake Porcelain was a family heirloom. The three cups have a hand painted design with a dark green rim. Each has a small handle and three small "legs" or "feet" at the bottom of the cup.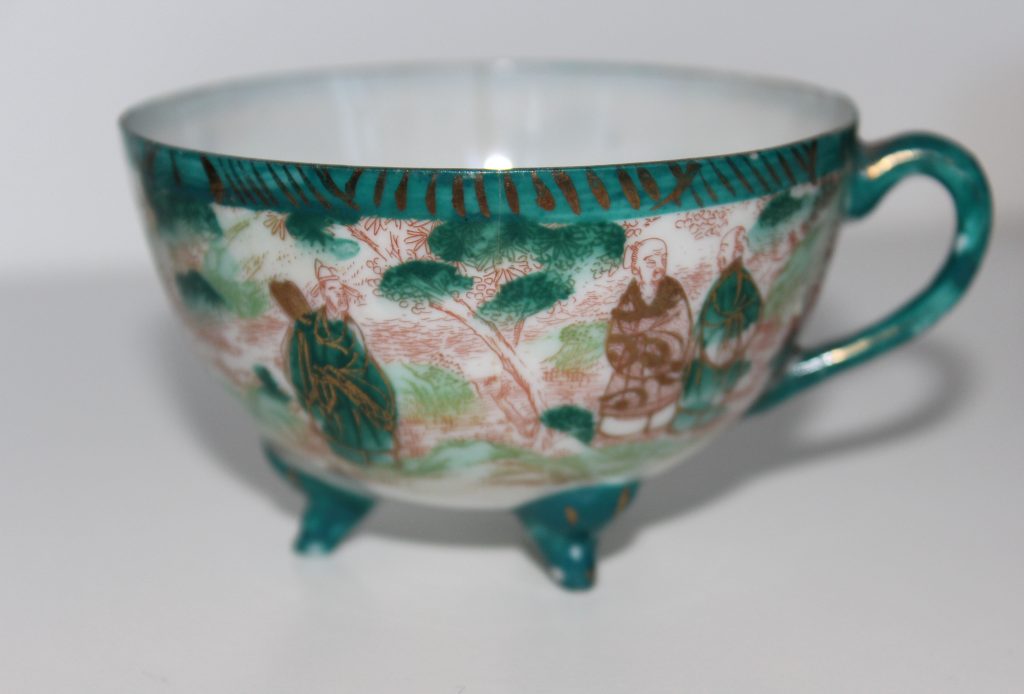 Noritake as well as Nippon are brands and products produced or sold by the Morimura Company of Japan. The company saw business potential in the quality of Japanese art and skilled craft that could be adapted to the needs and taste of the North American consumer.
The Morimura company also bought and distributed porcelain blanks to be decorated by independent porcelain decorators in nearby regions. From 1884 Morimura subcontracted decorating firms in Tokyo, Nagoya and Kyoto. The quality of the Early Noritake wares varied with the skill of the individual decorators.