JULY 1 – JULY 31, 2020
We're sharing 10 photos of Canada Day in Maple Ridge and challenging you to recreate them with the members of your household, your pets, and anything else you find lying around your home. The photos span across Maple Ridge history, and include scenes and buildings of Maple Ridge which are still standing today. For some photos the key will be being in the exact same spot and position where the photo was taken, for others it is all about costuming and the dramatic. Try to be as accurate as possible or reinterpret them through a modern lens! Just make sure to maintain social distancing protocols and recreate with your family and social circle.
To submit your photo, tag us in your post/tweet and don't forget to use the hashtag #MRCanadaDay. You can also submit your photo to mrmeventplanner@gmail.com. Submissions will be shared to our social media.
Need an example? Don't worry we got you covered! Here's a historical recreation of the Haney family outside of Haney House that was then recreated by our staff.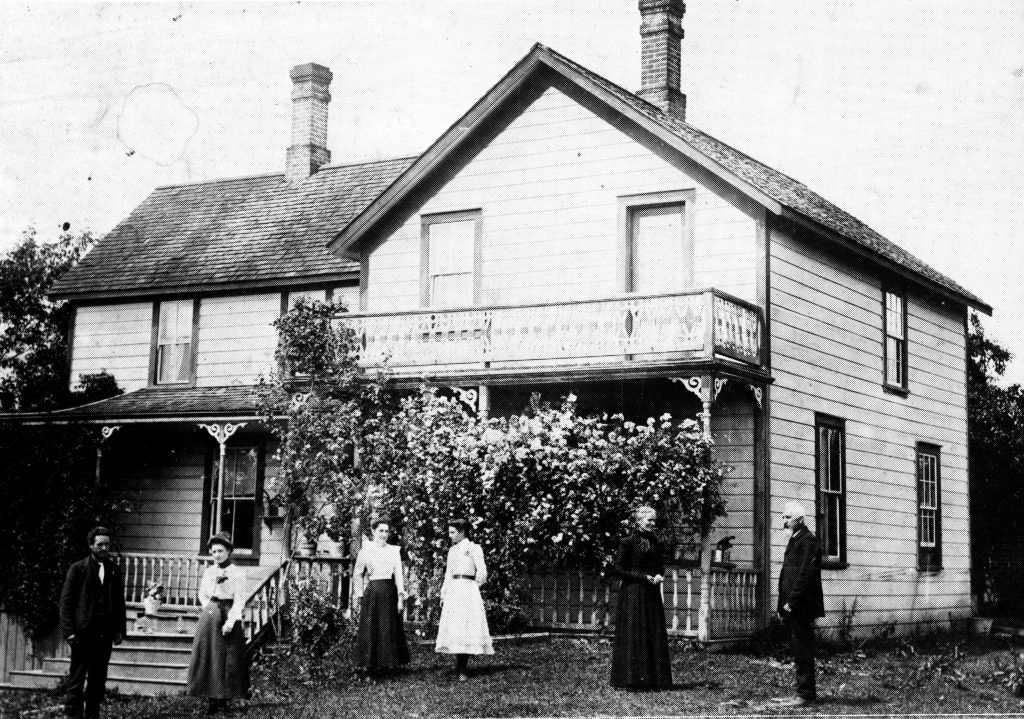 Facebook: @mapleridgemuseum
Instagram: @mapleridgemuseum
Twitter: @mrmarchives