Albion was named in 1907 by a short term resident – an American – who suggested the name in discussions over what the post office was to be called. Formerly known as "East Haney", Canada Post required a name more different from the existing "Haney" post office. The reason why the residents thought the suggestion of "Albion" was a good one is lost to the mists of time. Albion is the ancient name for England.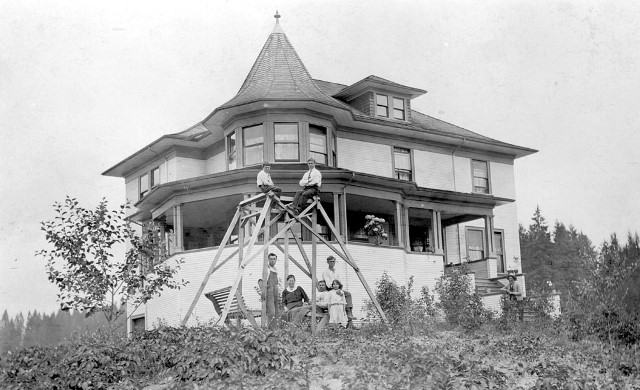 The first settler in Albion was Sam Robertson, a Scot, who took up the land east and south of Kanaka Creek with his native wife, Julia. He had already served two years at Fort Langley and during that time, he had come across the river and planted fruit trees in every natural clearing he found. Thus, his land had the first bearing fruit orchards in all of British Columbia.
View archival photos of Albion at our Flickr site.
Pioneer Families of Albion: