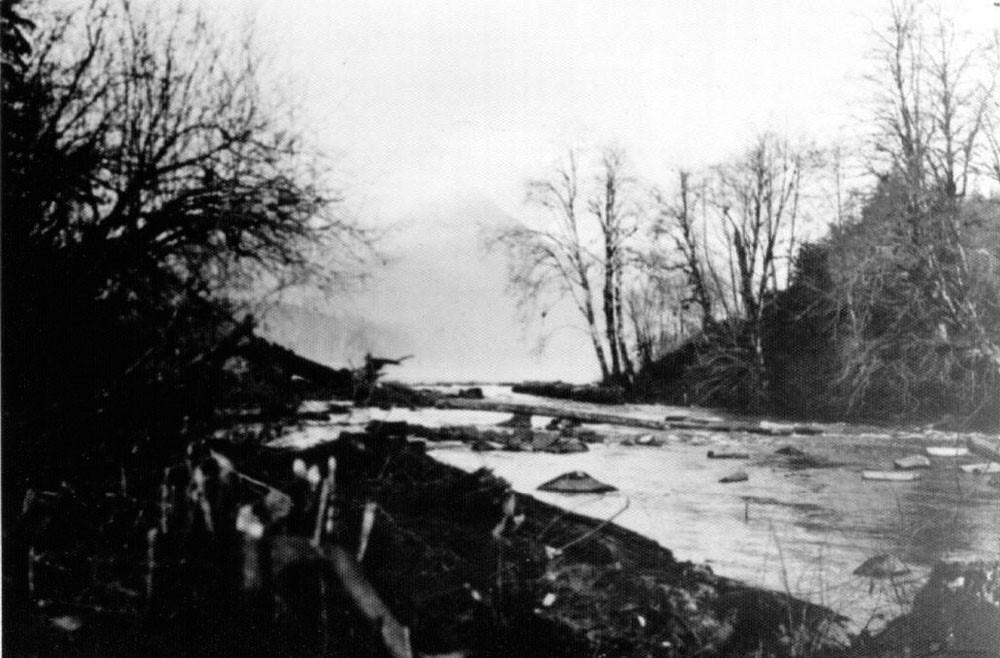 The history of the Alouette Dam begins with a now defunct private power company, the Western Canada Power Company, which in 1909 was granted the provincial license to 700 cubic feet per second of Alouette River water "for hydroelectric purposes". The license lapsed when Western Canada Power failed to act. The purchase of the Stave Falls hydroelectric complex by the BC Electric Railway Company from Western Canada Power in 1921 reinvigorated the idea of damming the Alouette. Demand for electricity was rapidly rising and BC Electric intended to add to the generating capacity in the Stave watershed and began studying ways to achieve this. By 1924, the company had decided to construct an earthfill dam at the outflow of the existing Alouette Lake into the Alouette River, and a kilometre-long diversion tunnel underneath Mount Crickmer funnelling water from the Alouette watershed into the Stave.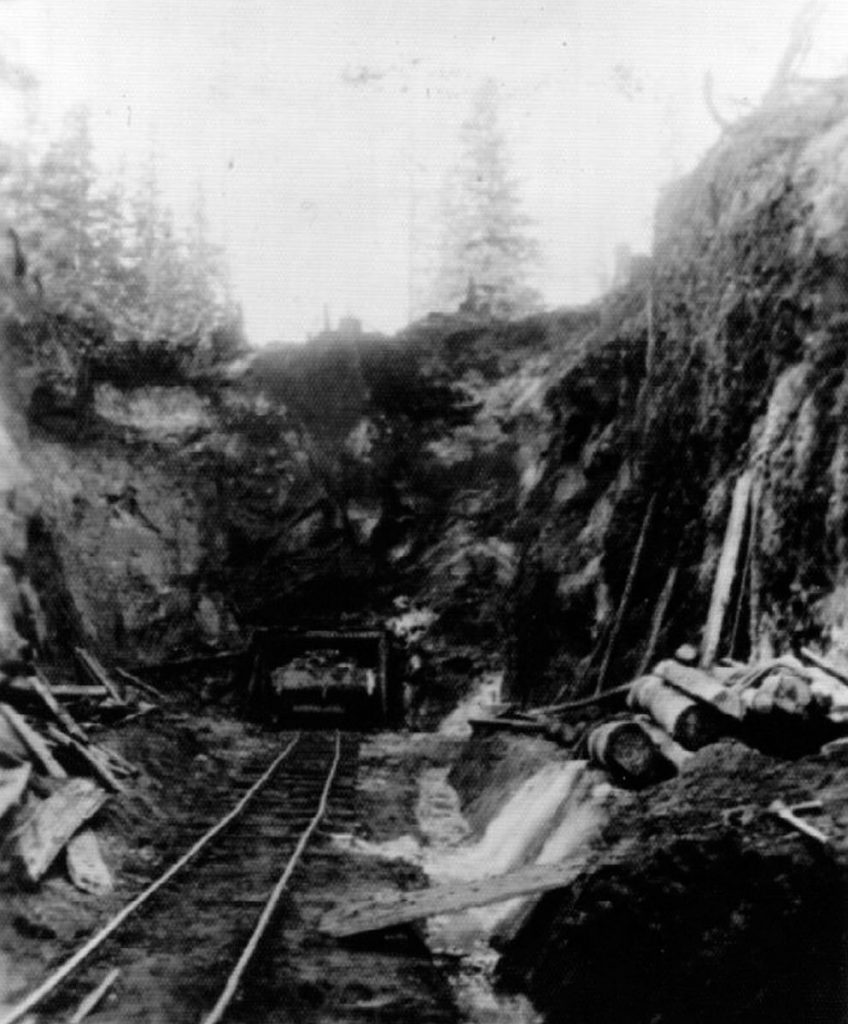 In 1926 the 300-metre long, 20-metre high dam was built at the south end of the Alouette Lake, raising the water level and transforming the lake into the 19-kilometre long reservoir we recognize today. The diversion tunnel, still in operation, is five metres wide and feeds a powerhouse located on the shore of Stave Lake which produces 9 Megawatts of electricity. The powerhouse began operating in 1928.
The Alouette dam was constructed arguably without consideration for the ecosystems of the Alouette River Valley. The effects of the dam on fish populations in the Alouette River valley have been of great concern since its construction. BC Electric Railway acquired the right from the province to operate the dam without provisions for minimum flows in the lower river, resulting in lower average flows as the reservoir was raised and water diverted to the Stave. Furthermore, the dam was built with no "fish ladders". Low water flows and the physical obstruction of the dam destroyed runs of sockeye, chinook, and pink salmon in the Alouette River, and affected other species negatively.
In 1955, a major flooding event occurred in the Alouette River Valley when heavy rains caused the earthfill dam to breach.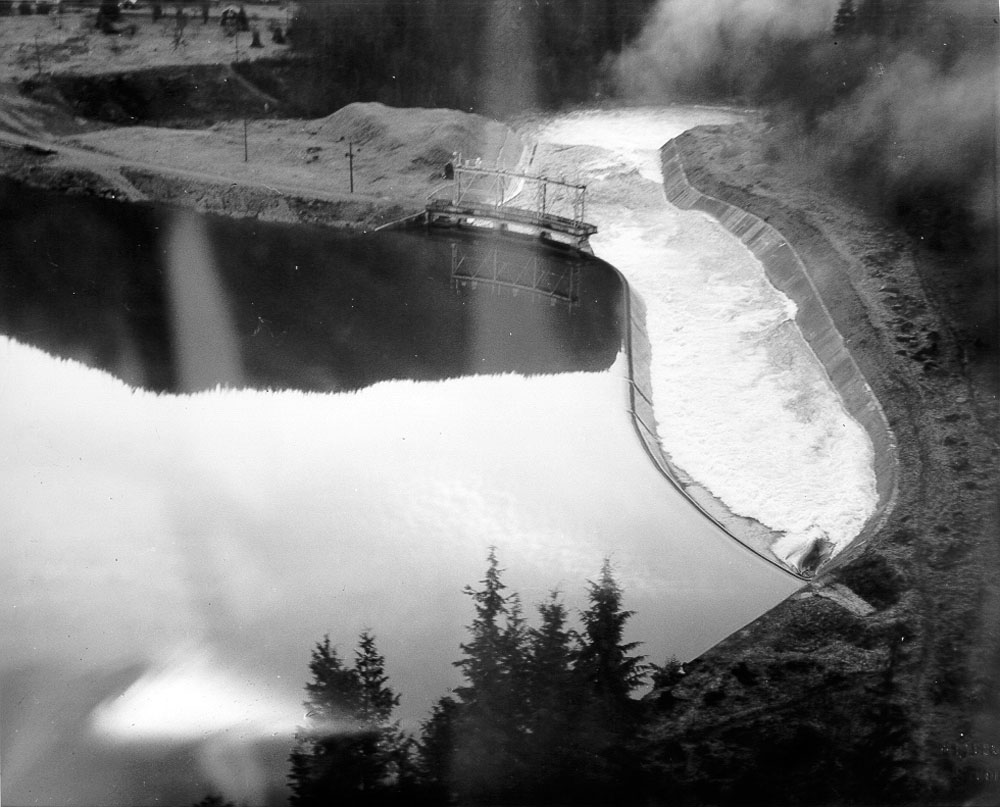 In 1971, B.C. Hydro (reorganized in 1962 from BC Electric) agreed to release two cubic feet per second through the dam, which was enough to allow the reintroduction of small populations of pink and chum salmon. In 1996, they agreed to release almost 100 cubic feet of water per second back into the Alouette.