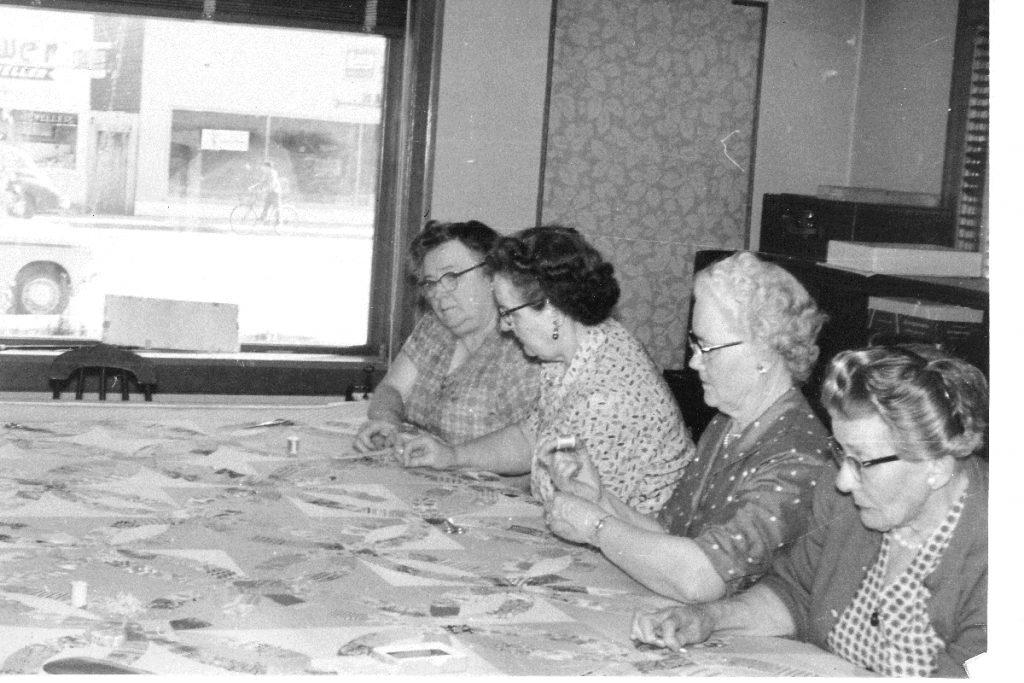 This past summer at the Maple Ridge Museum we were able to transcribe the minutes of the Haney Women's Institute from 1924-26 and 1936-41. As the world seems to be turning its back on cursive writing, we are racing to deal with these handwritten records before we lose the people who can read them in the original.
It is my happy job to proofread the resulting texts for consistency in name-spelling and so on, so I get to read them all. I was struck at once by how much quilting was going on and how it reminded me of our local Ridge Meadows Quilters Guild "Community Quilts" program.
We are the proud inheritors of a local women's tradition of productivity in fabric that expressed itself in so many useful ways. During the "dirty 30's" that took the form of care packages for struggling families in the community. The group was particularly focussed on families dealing with illness and injury, especially a disabled child, but also did what they could in the face of poverty and unemployment.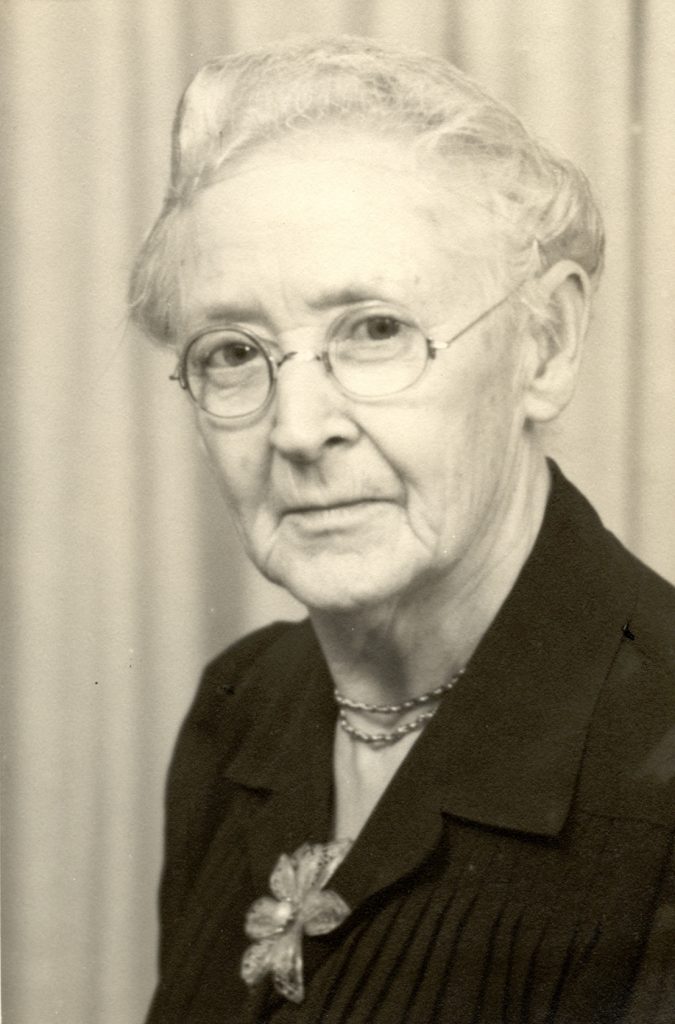 During the 1930's, the woman in charge of this operation was Mrs. Lucy Land – all 5' of her. This tiny woman appears to have been a dynamo of energy who organized all the quilts, food packages, shoes, and furniture and still found time to volunteer at the "Well Baby Clinic" that the group ran and to bake for meetings.
The club took thorough minutes, noting all of their accomplishments for the month. In November of 1936, "Mrs. Land reported between 3 and 4 hundred parcels given out, 15 prs shoes, 5 quilts, furniture, and other comforts."
The food parcels were gathered from around the community in the form of excess production of fruits and crops and canned goods. Used shoes with any life left to them in all sizes were collected and redistributed. They even collected magazines for the men residing at Allco Camp which was home to indigent men working on government sponsored projects.
Utilitarian quilts were made for bedding and there were monthly reports of donations of fabric and old blankets for batting. They also made presentation quilts as gifts for long time members who were leaving the area and they made raffle quilts.
In a process that will sound very familiar to current guild members, they made a raffle quilt in the spring – most often turkey red and white – with the white shapes intended for signatures. People paid 25₵ each to have their name embroidered on a square and to get a ticket for the draw. The quilt on a frame was then taken to community events – including the Fall Fair – where more names were added. The Museum is fortunate to have two of these quilts in our collection.
Overall through the minutes there is a sense of economy and industry. It also should be noted that the majority of the women involved in the WI were also doing similar tasks for the Women's Auxiliary of their church, not to forget their own homes and gardens. The minutes of one meeting in early 1938 end with, "During the meeting, the members were busily engaged embroidering squares for a quilt."