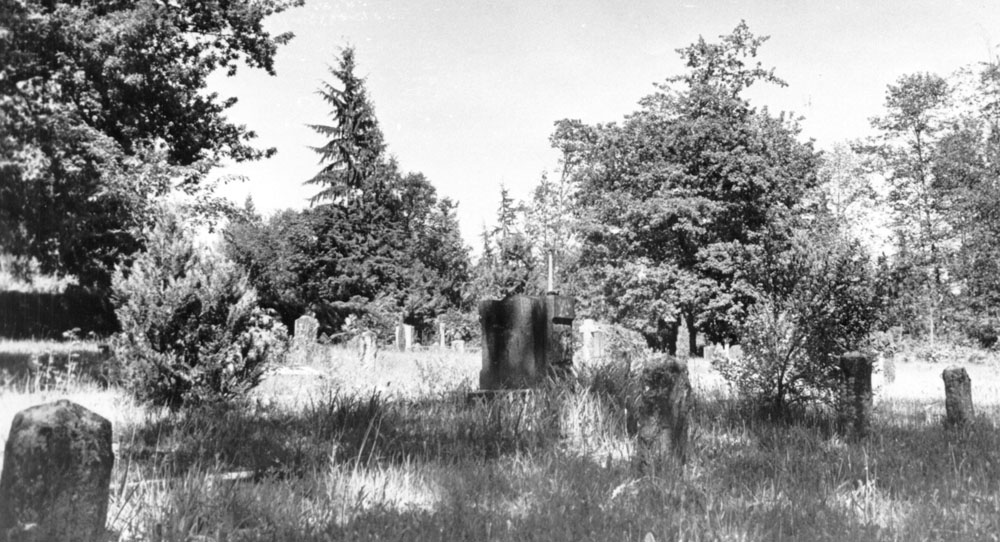 While there are numerous gravesites in Whonnock, including the private Robertson family plots and the Whonnock First Nations and Scandinavian Lutheran cemeteries—located just east of the Whonnock cemetery—this article summarizes research produced by Fred Braches, local historian and researcher on the subject of the public cemetery acquired for the area in 1919. The research was conducted in 1997 for Braches' Whonnock Notes, a historical journal.
The district attempted to supply a cemetery to the residents of Whonnock by 1896. In the January 1896 council minutes, there are instructions to the clerk to see if he could acquire land from Mrs. Sutherland—east of the petitioned road to the Wharnock School. While Mrs. Sutherland did not sell the land until 1902, when she did it was purchased not by municipal council but by Ole Lee, who used one acre to establish a Lutheran church and cemetery.
According to Braches the council minutes show that Rob Hamilton and a few others petitioned the municipal council in 1918 "asking the council to make provisions for establishing a municipal cemetery for Ruskin and Whonnock."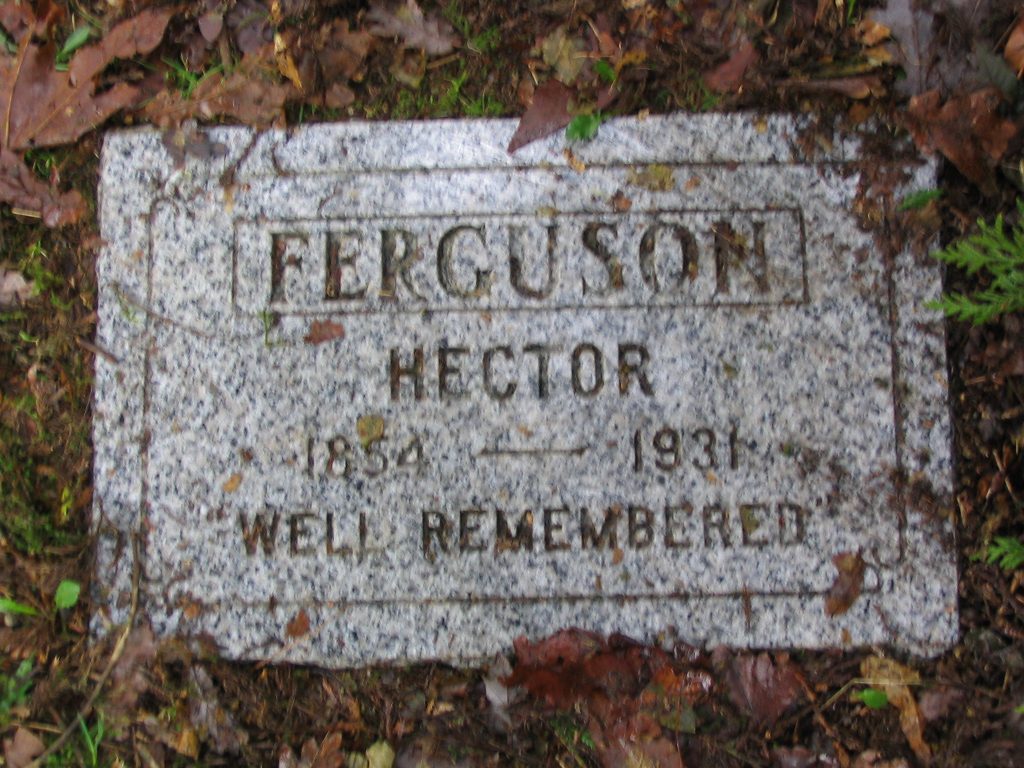 The land for the Whonnock cemetery was finally purchased by municipal council in May 1919. The land was eventually purchased from the Whonnock Reserve, immediately between the First Nations cemetery and the Lutheran cemetery on the south side of 96th Avenue and east of 272nd Street.
A payment was made to Peter Byrne, the Indian Agent at the time, for $300 to purchase the land. By December 23rd, 1918 the "Langley Band of Indians", Kwantlen Nation, signed a surrender of the land, which was accepted by the municipality on January 30th, 1919.
The earliest inscribed cross is from 1922 and belongs to Anne Watson (nee Robertson), who may have been the first person to be buried in the new cemetery. Some of the more well-known Maple Ridge surnames in the cemetery include: Turnbull, Brandt, Kirby, Carr, Gilchrist, Watson, Graham, and Blois. Hector Ferguson, prominent Maple Ridge pioneer, is also buried in this cemetery.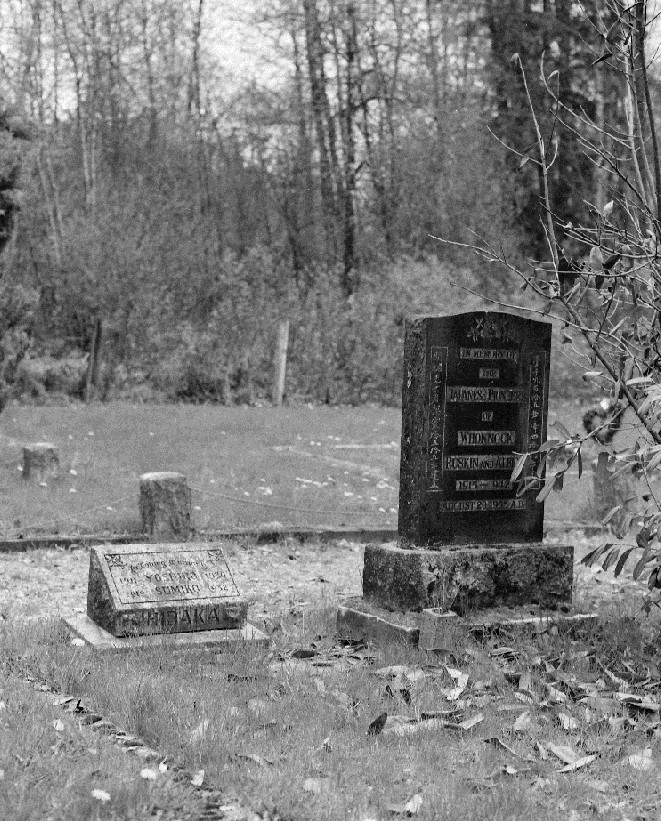 Many Japanese settlers from Maple Ridge are buried here. Some of the Japanese community members include those from the Fujita, Hidaka, Natsuhara, Sakamoto, Shoji, and Yabumoto families.
The relevant issue of Whonnock Notes can be found online at http://www.whonnock.ca/whonnock-history/pdf/WN02.pdf