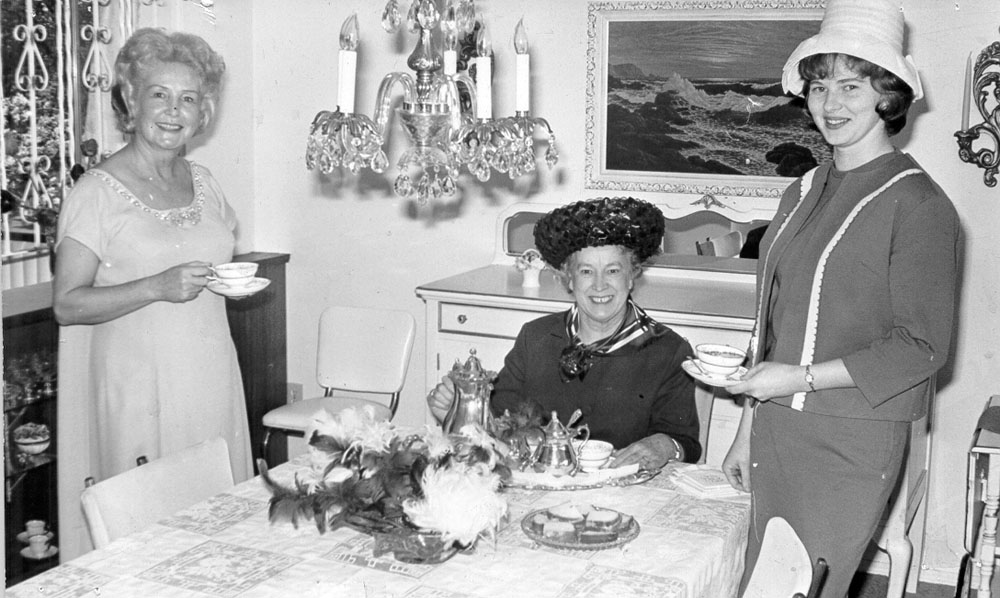 Five years before the Maple Ridge Hospital opened its doors in 1958, a dedicated group of women was eagerly at work raising money to make this long-held dream a reality.  They called themselves the Hospital Auxiliary, in the pattern of many other organizations of the day, where the men did the planning and their women-folk made practical steps to help carry these plans out.
The people of Maple Ridge had been working towards a hospital here for many years to bring emergency and routine medical care to this community, closer than the sometimes frightening trip to Royal Columbian Hospital in New Westminster. Doctor's wives and many other women came together in 1953 under the leadership of Mrs. Jackson, with the aim of raising funds any way they could. Teas, card parties, and sales of lost and found items donated by the BC Electric Bus Company were some of their earliest projects. They also encouraged other local groups such as the old Age Pensioners to help the cause with further donations.
One of the most lucrative projects initiated by the Auxiliary was bingo, held in 1955 at the Aggie Hall in the center of Haney. After the Centennial Arena was built, this bingo moved to the Pioneer Room, and later to the Legion Hall. The move to a Wednesday afternoon bingo proved very popular, continuing to three Wednesday afternoons per month at the Haney Bingo-Plex.
A second Auxiliary group formed in 1957, as the hospital was being built. They called themselves the Stella Branch, after their founder Stella Chapman. These women initiated an annual Country Fair, and provided a canteen cart that used to tour the wards with candies and other small items for patients to purchase. Then in 1958, a younger group of women formed the Junior Auxiliary, led by Avis Capling as president. Their priority was supplying the children's ward with books and toys, decorating patient's meal trays for holidays, and providing a Christmas stocking for any children in hospital.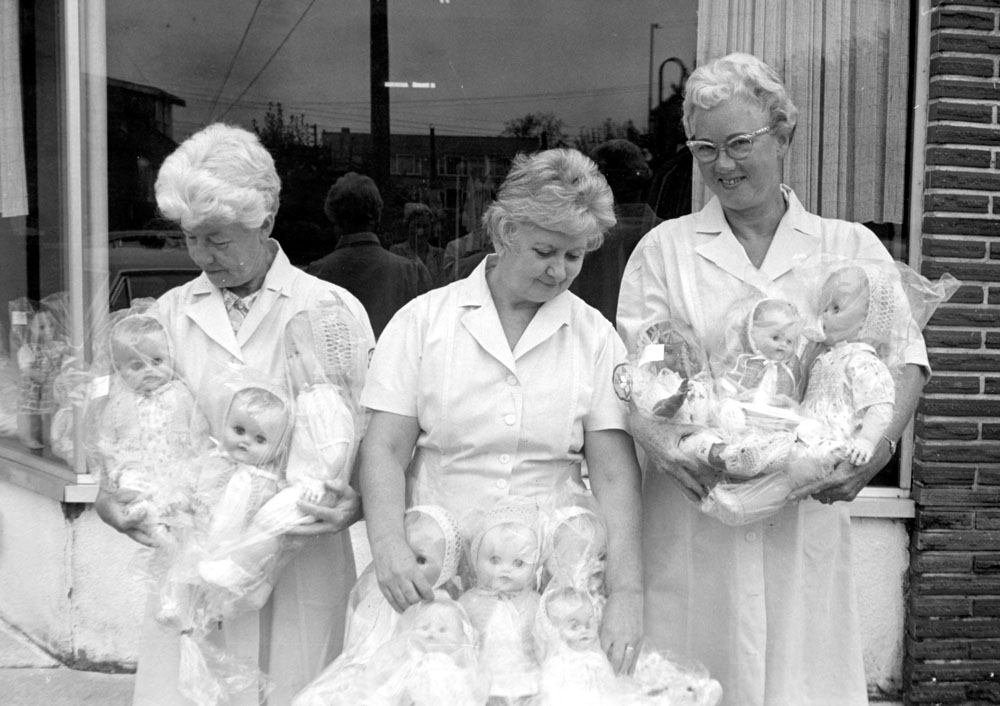 The Junior Auxiliary served another need in the community, sponsoring children's entertainment, again in the Aggie Hall, with 800 youngsters out to their first Cartoon and Magician Show in April of 1959. They also began the very popular Coffee- Sherry Parties, hosted each year at large private homes. They sponsored teas, rummage sales, fashion shows, and even a Blanche MacDonald charm course for "housewives and career girls".
These three Auxiliaries amalgamated into one group in 1978.  Jean Grundmann, Acting President, reported in 2003 that their fund-raising efforts were focused on bingo, the hospital gift shop, and Economy Cottage for used clothing and household goods.  Membership stood at 95, continuing an amazing record of hands-on service to patients and financial support in the millions of dollars over their fifty years of community service.
Sheila Nickols, published in the Maple Ridge-Pitt Meadows NEWS Nov 5, 2003