Thomas Haney was born on July 22nd, 1841 on Cape Breton Island, and was the oldest of four sons and three daughters. His parents, Bridget and Dennis, were of Irish descent. His father drowned in a river near the family's farm when Thomas was quite young, and at this time, Bridget moved the family to Paris, Ontario.
Anne Callaghan was born to Daniel and Mary Callaghan in Paris, Ontario, in 1846 and was trained as a dressmaker. Thomas Haney married Anne in Paris, Ontario on October 14th, 1873. Their first daughter, Mary Florence was born in 1875.
When Thomas went to seek his fortune, Anne, along with their daughter Mary, remained in Ontario. After Thomas purchased land in Maple Ridge, Anne and her daughter travelled west, escorted by Anne's brother, John Callaghan.
Purchasing 160 acres of the Wickwire Estate in 1879 for $1,000, they moved into a riverbank cabin at Wickwire's Landing, which was subsequently re-named Haney's Landing. Four years later they moved their family into Haney House which was built for them by Samuel Edge and Anne's brother, Daniel Callaghan Jr.
Thomas and Anne had six children; Mary Florence, Jeremiah Francis (Frank), Daniel Thomas, Annie Beatrice (Birdie), Elizabeth Mary, and Margaret Maude.
Thomas Haney passed away in his home on February 27th, 1916, surrounded by his wife and family. Anne Haney died on March 8th, 1931, and had the opportunity to meet all of her grandchildren before she passed away.
Mary Florence was born in 1875. She contracted diphtheria in 1886, at the age of eleven, and died on June 9th of that year. Her body was put in a white coffin and taken by canoe to the closest cemetery which was in Mission, and there interred in the Order of Mary Immaculate Cemetery. After Mary died, the Haney family had a portrait commissioned based on an earlier tin-type photograph. The painting depicts the young girl sitting on a boat. This type of memorial, which is known as a "death mask portrait" was very common before the 20th century and later extended to photographs of the deceased. The Mary Florence portrait is currently on display in the Haney House parlour.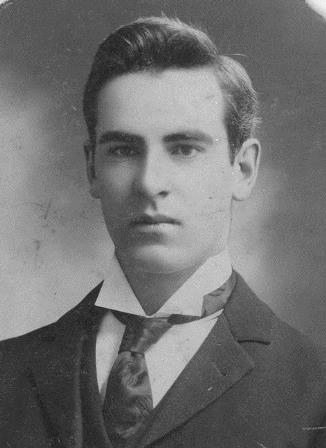 Jeremiah Francis (Frank) was born on October 24th, 1887. When Frank moved to Revelstoke for work, he met Mary Margaret McPhalen. They married on April 22nd, 1914, and raised three children in Revelstoke.
When Frank was a teenager, his father took him along on a trip to the Siwash Rock area of Stanley Park to visit the wreck of the sidewheeler "Beaver" – the first of the Fraser River boats. Thomas Haney was a great fan of the side- and stern-wheelers. While there, they took a chunk of teak rail as a souvenir which Thomas later fashioned into a cane. When Frank went to Revelstoke, his father gave him the cane as a reminder of their Stanley Park adventure. In 1998, Frank's daughter Rita donated the cane to Haney House.
Frank Haney died on October 9th, 1954, and is buried in the cemetery in Haney.
Daniel Thomas was born on October 1st, 1879, and was the first child born on the Haney property. Daniel worked with his father Thomas to install Maple Ridge's first waterworks system. Daniel met Margaret (Mae) Knox at a dance in the Agassiz Hall, and they were married in 1915. They had four children: Beatrice Marie, Thomas John, Helen Elizabeth, and Daniel Ralph.

Daniel died on October 2nd, 1927, after setting out to New Westminster to have his gun serviced. He was found drowned in the Fraser. Following in the family tradition, just the year before Daniel had donated some of his land for a new Catholic Church on 8th Ave [224th Street]. Sadly, his was the first funeral performed in the new church. [ There are more details on the mystery surrounding his death.]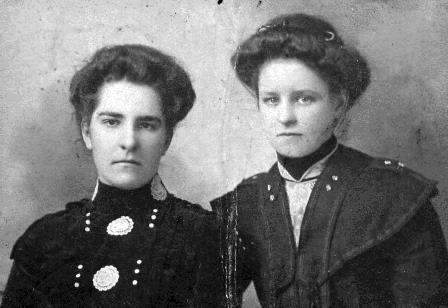 Anne Beatrice (known as "Birdie") was born on December 3rd, 1881. She played on Maple Ridge's first women's basketball team, and later graduated with a teaching certificate circa 1901. Birdie contracted tuberculosis at the age of 30. Various treatments were attempted and the upper verandah on the front of the house was enclosed to allow her to sleep in the fresh air. It was to no avail and she died on September 18th, 1912.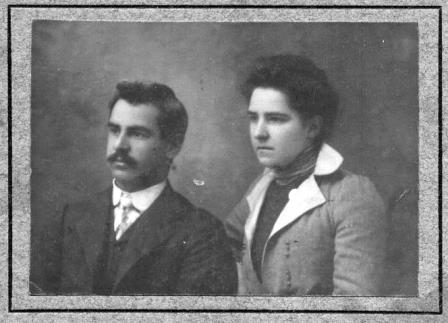 Elizabeth (Lizzie) Mary was born on October 24th, 1883. Elizabeth fell in love with James Hawley and they married on June 5th, 1917. They moved into Haney House just after the wedding to be with the recently widowed Anne, and had three children: Mary Doreen, Charles Joseph, and James Bernard.
The home we refer to as Haney House was referred to as the Hawley house for many years as Elizabeth and husband James occupied the house from 1917 to James Hawley's death in 1971 at the age of 94 and beyond as his wife stayed on with their daughter until the house was donated to the municipality in 1980.
In her later years, Elizabeth and her daughter, Mary, worked hard to have Haney House recognized as a heritage site, finally making the generous decision to donate the land and property to the municipality as a historic park.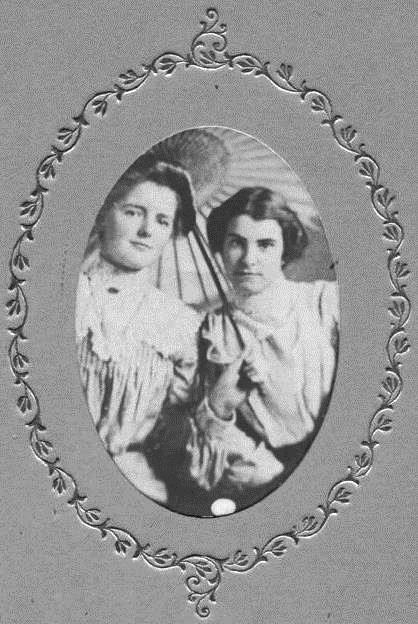 Margaret Maude was born on June 6th, 1886, three days before her oldest sister, Mary Florence, died. Margaret met Alexander Ovid Morrison, twenty years her senior, and they married on June 9th, 1905. They settled first in Albion, and later purchased 100 acres in Port Hammond. Together they had seven children: Francis, Gerald, Laurence, Merlin, Leonard, James, and Margaret. Maude died on April 15th, 1960.
l
l
l
l
l
l
l
The following video was created by the Haney family to remember the history of the family and Thomas Haney (1915-2017) grandson of the original Thomas Haney (1841-1916). Learn about Haney B.C. and the Haney Family through Thomas Haney's own words.