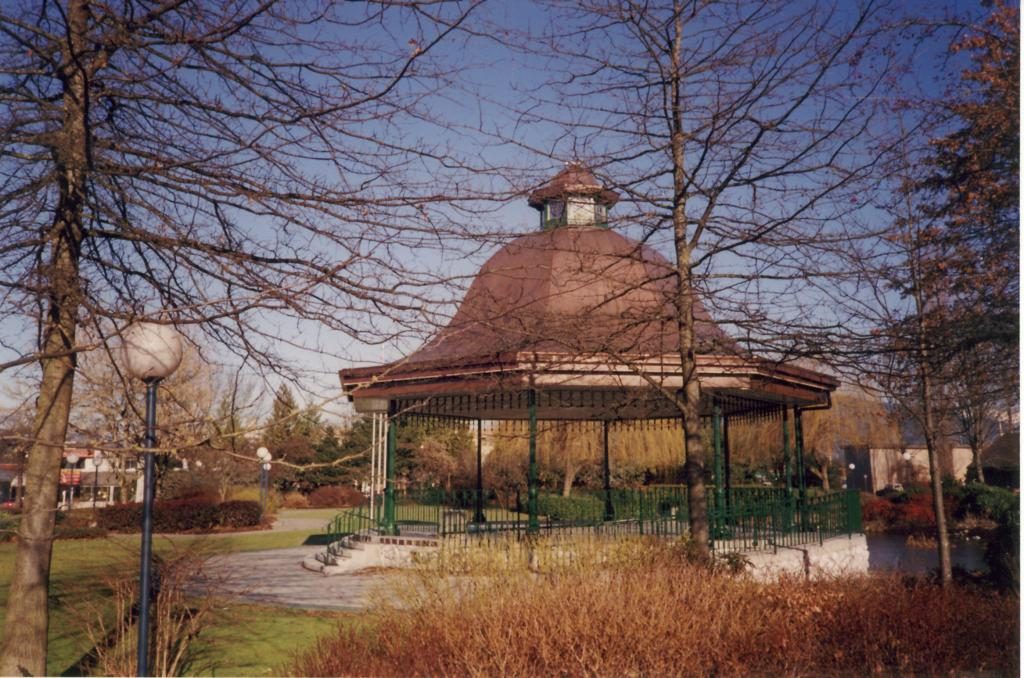 The Bandstand at the centre of the Memorial Peace Park was installed in 1994 slightly south of its present location. It was moved to its present location in January of 2002 as work on the Memorial Peace Park progressed.
The project was motivated by the Legion and the Maple Ridge Concert Band. Organizers George Price and Tom Walker turned to the public for donations when the "Memorial Gardens Community Bandstand Project" funding was 95% complete. Donations of money, time, and materials flowed in from private citizens and local businesses. The ongoing maintenance of the bandstand is budgeted by the municipality.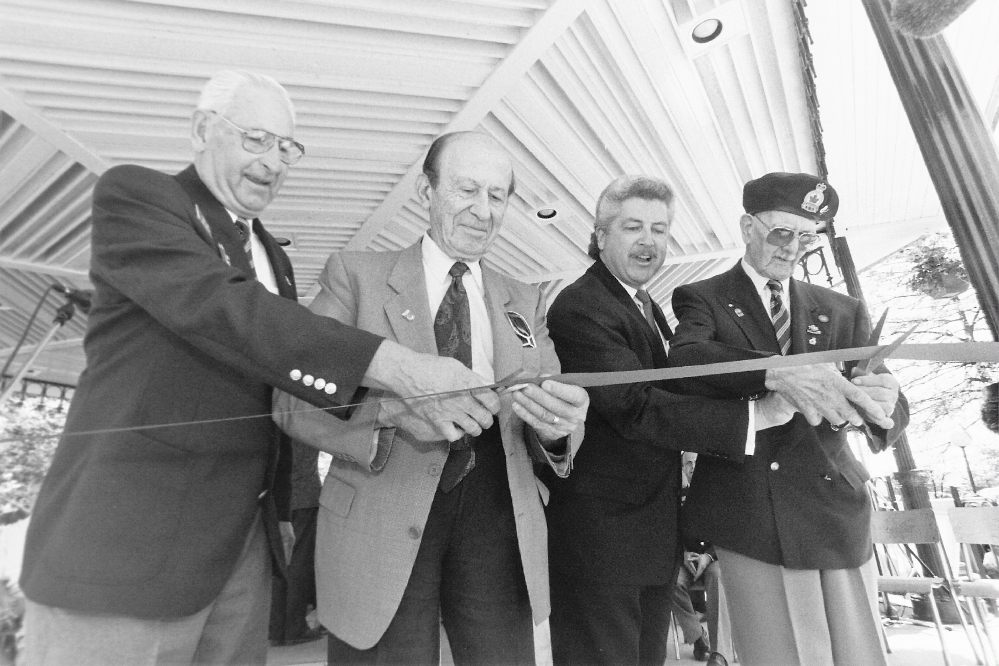 The intention of the Legion and Concert Band was to deliver a facility that could accommodate community events and performances as well as act as a landmark for the downtown area. Walker's firm – Phoenix Structural Design Ltd. – volunteered the design while Price brought his prodigious fund-raising skills. On May 7, 1994, the Maple Ridge Concert Band presented the Bandstand as a gift to the people of Maple Ridge.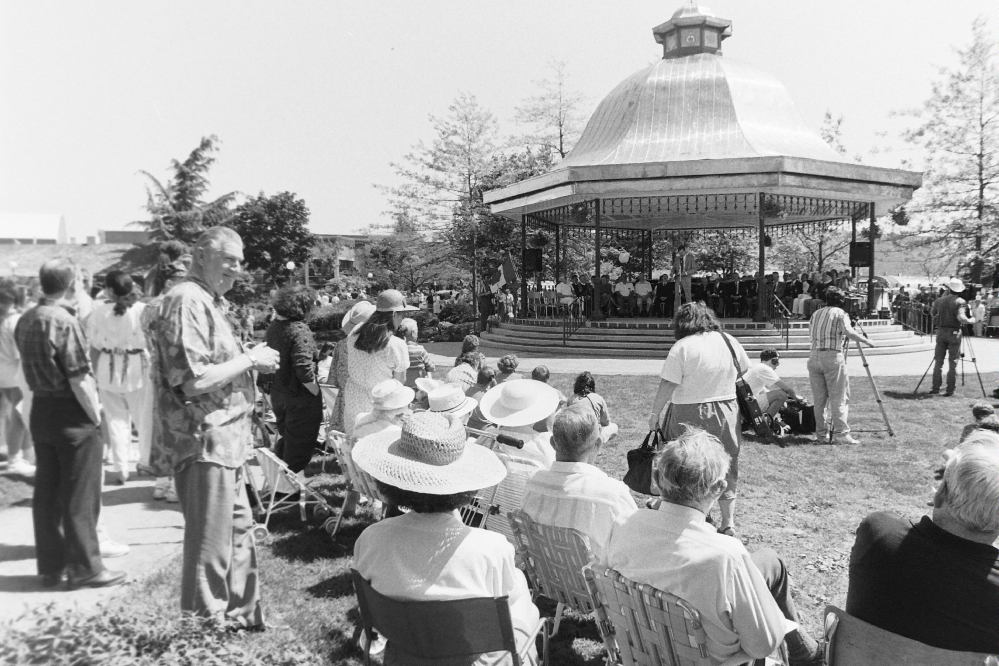 In 2014, there was a 20th anniversary celebration that included a wedding as two members of the concert band who had barely been born when the Bandstand opened tied the knot. They were Amanda Rohl and Alex Angus who had met while playing in the Maple Ridge Secondary band.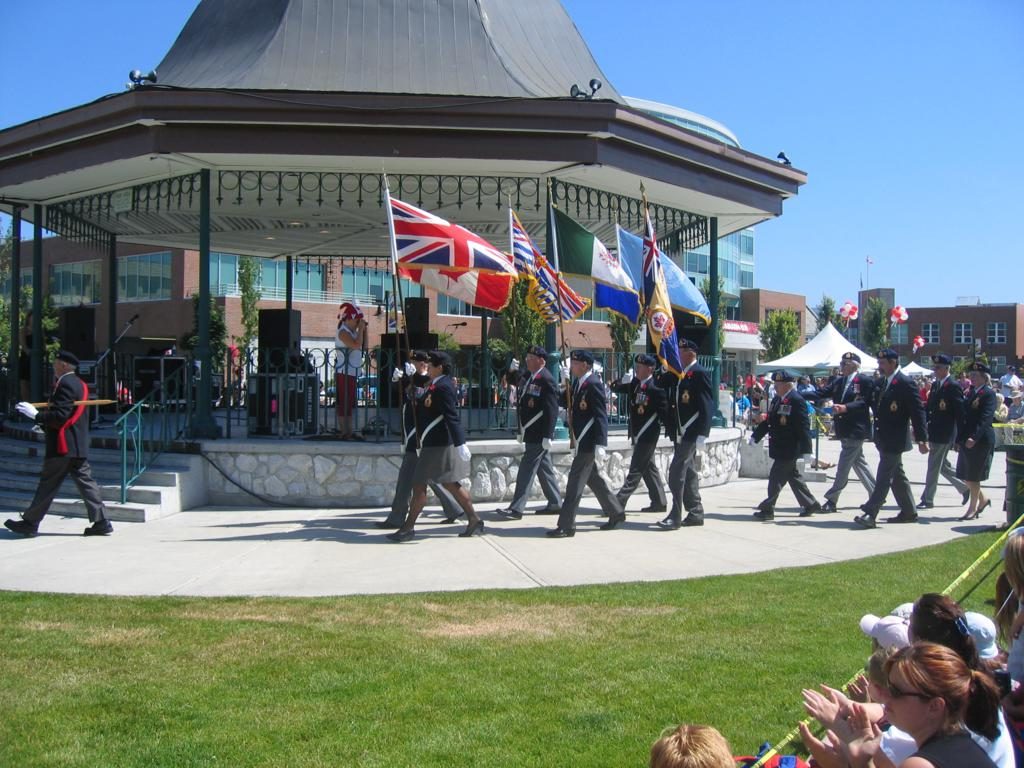 Today the Bandstand is used for movie shoots, weddings, musical performances, local theatre performances, as well as many other special events. It is an important focal point for the community.