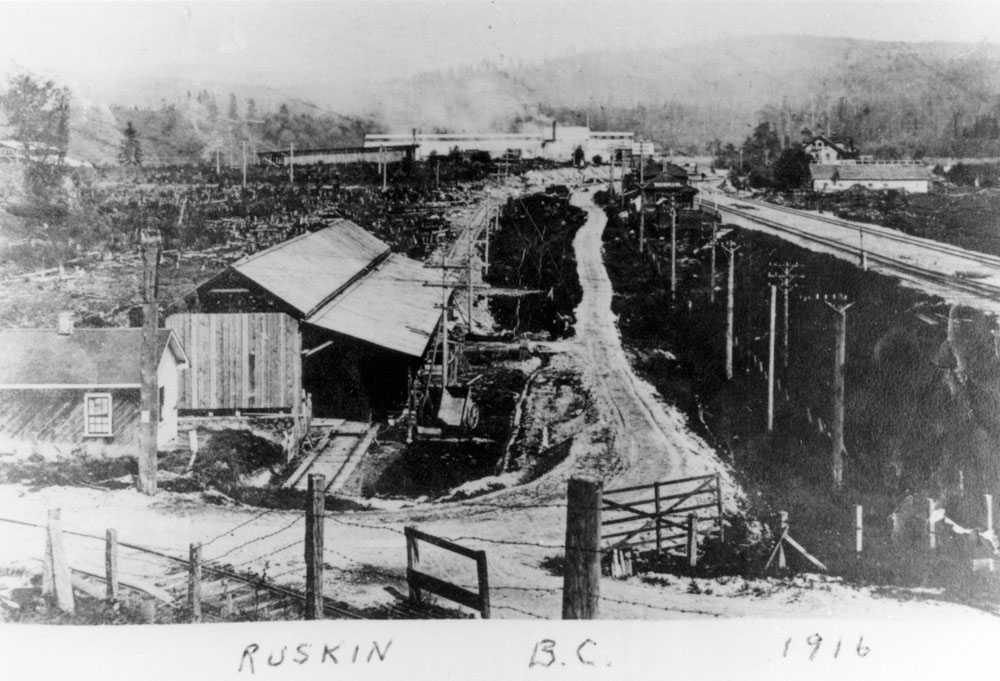 In 1910 the Western Canada Power Company was authorized to build a railway line from its works on the Stave River, to a point on the Canadian Pacific Railway near Ruskin and apparently the railway commenced operations sometime during 1912. The railway was sold along with other assets of the company on Dec. 20th, 1916, to the Western Power Company of Canada. The indenture of sale stated that the railway ran from a point near the company's works on the Stave River to a point on the main line of the Canadian Pacific Railway at Ruskin, a distance of approximately 7 miles.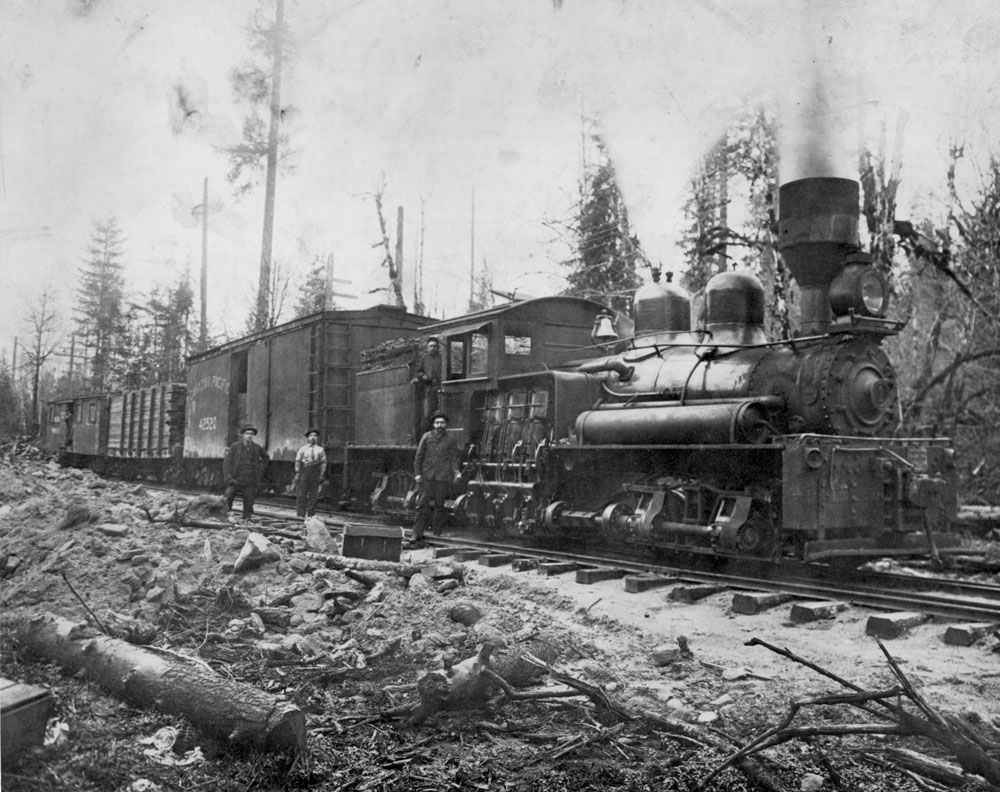 The electric railway running between Ruskin and Stave Falls had two operating rail units. To fulfill their charter, they had to have two trains. One was a proper electric locomotive with cars that made the morning run.
The afternoon run was made by a rail-adapted WWI GMC truck with sideways seats. The steering wheel was locked in position and it had steel wheels with a coupler fore and aft. It was painted army drab and had full flags and running lights. It was turned around on a turntable above the Heap's brickyard in Ruskin.
By 1920, the Western Canada Power Company was taken over by the British Columbia Electric Company which later became BC Electric and now BC Hydro.